Archive of the Mendocino Heritage Artists
BILL ZACHA'S Japan
Tokaido Journey Boxed Set
The Tokaido Journey Serigraphs
Introduction to Tokaido Journey
Tokaido Journey, the book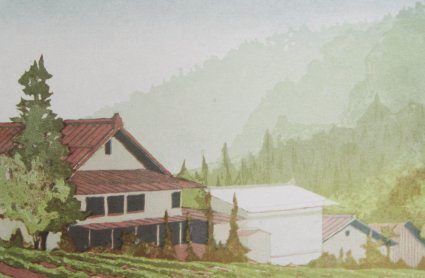 Winter's Offering, Miasa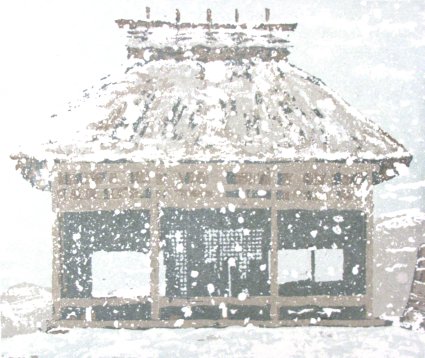 In 2006 the village of Miasa and the village of Yasaka merged with the near by city of Omachi, also in Kitaazumi District, Nagano Prefecture.
For over 2000 years the mountain village of Miasa had been famous for its hemp. Although  hemp had been a mainstay of  Japanese economy and culture since prehistoric times, in 1947 the US military government passed a law which made it a crime to cultivate hemp without a license, and all agricultural hemp production ended in 1965. Today Miasa Mura ("beautiful hemp village") is famous for its 300 year old Hemp House (a national heritage site), and its hemp museum (Asa no Yakata), both donated to the town by former village head Mr. Nakamura. Source: Japanhemp.org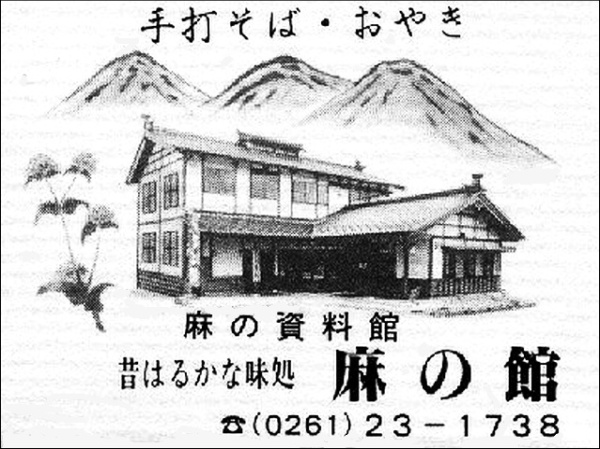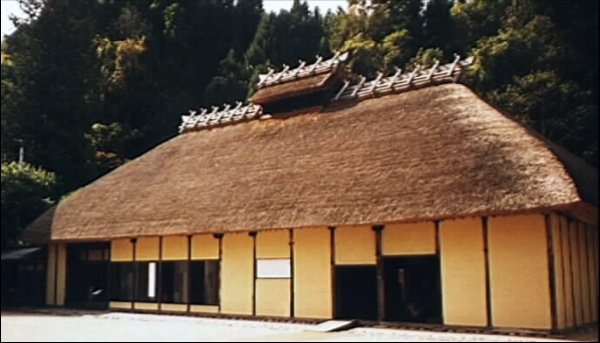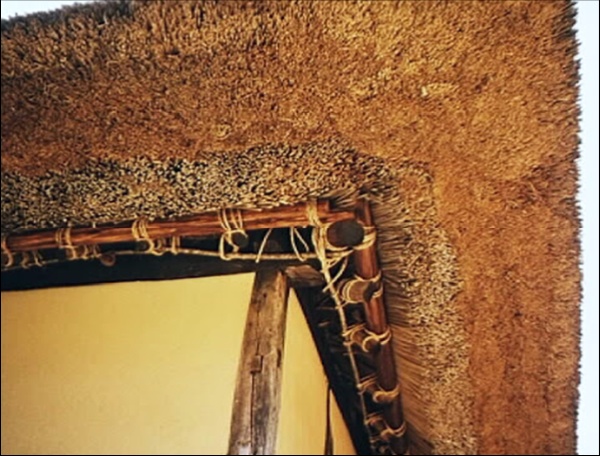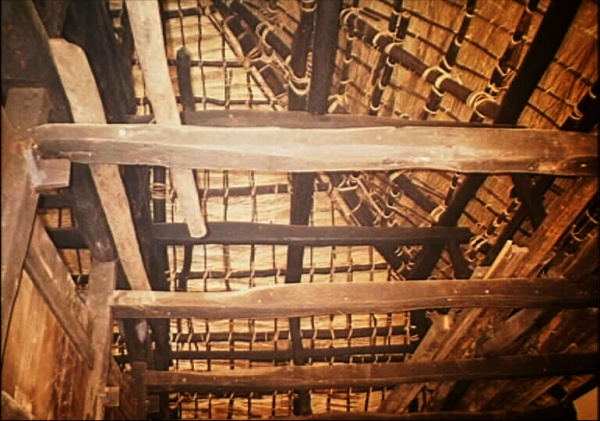 Miasa and Mendocino: the Sister Cities and the Peace Plaques
Tsuwano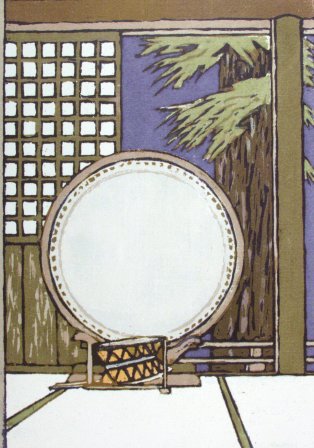 Beautiful Tsuwano in Shimane Prefecture is home to Taikodani Inari Jinja shrine with its "1000 vermilion torii." In 1773 Tsuwano's lord Kamei Norisada built Taikodani Inari to enshrine a share of the spirit worshipped at the Fushimi Inari in Kyoto, to bring good fortune to him and his people.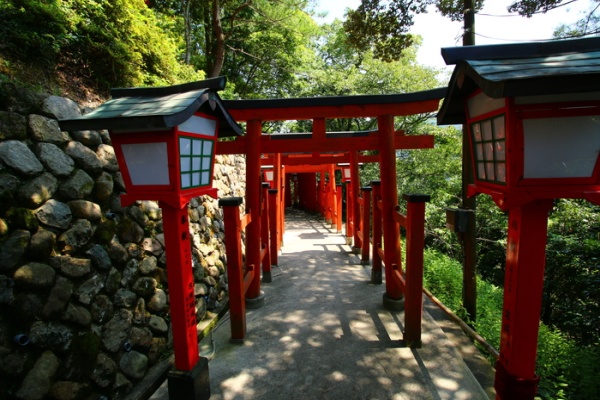 Shiranuka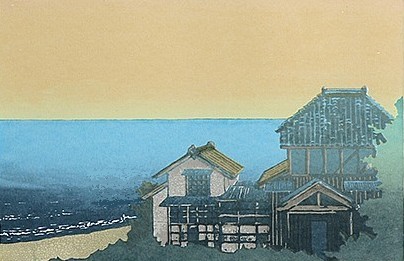 Iwakuni Kintaibashi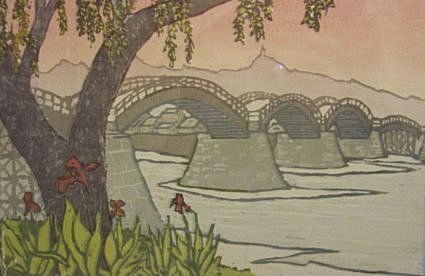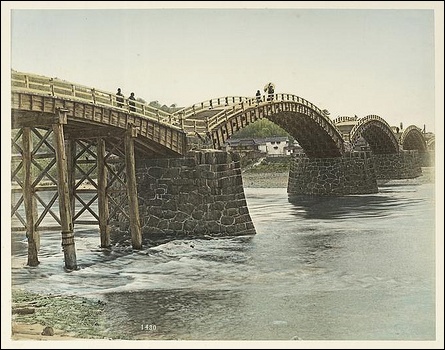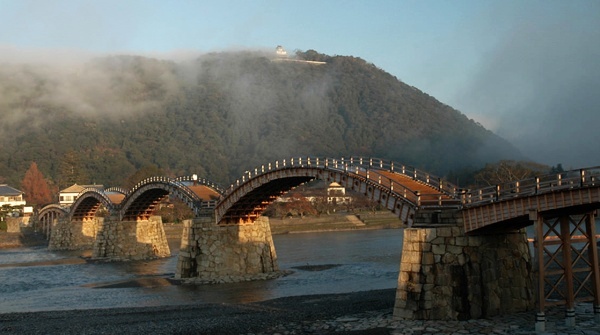 Suzuki-en-Hagi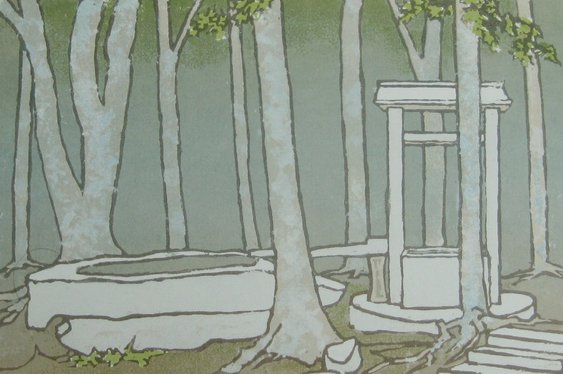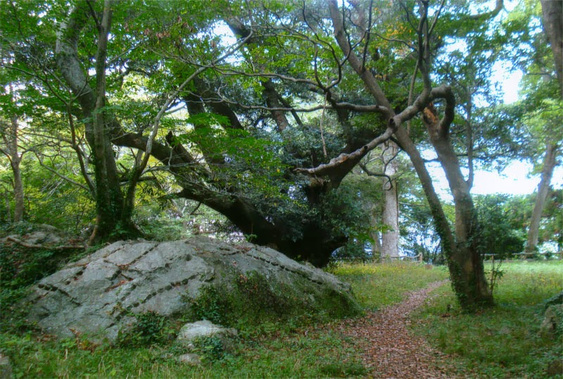 Hagi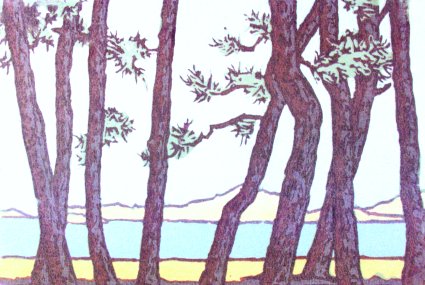 Nara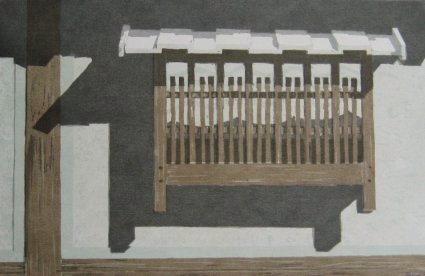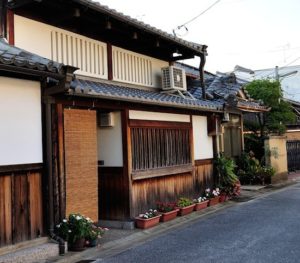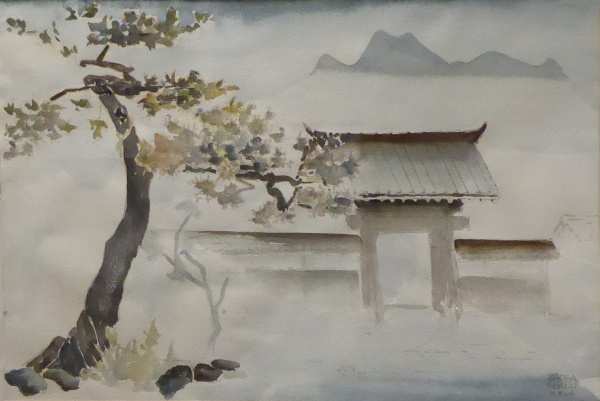 Floating World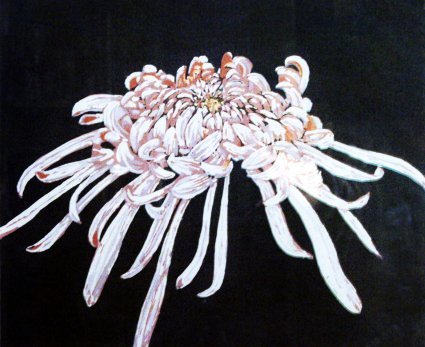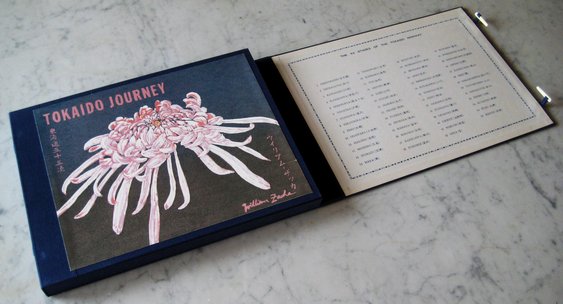 More travels in Asia
Asian Landscape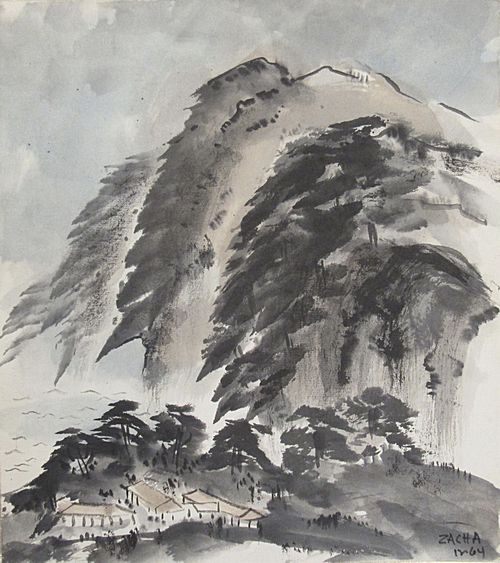 Yangtse
Inquiries
To learn about the availability of individual William Zacha serigraphs and paintings, please contact Mendocino Art Center Gallery Director Leslie Campbell by email, or phone her at 707-477-9595.
What is a Serigraph?
Miasa and Mendocino: Sister Cities
Return to The Art of William Zacha
Return to William Zacha