Tokaido Journey Boxed Set
In 1985, William Zacha created a limited edition of 41 presentation boxes, each holding a complete set of his Tokaido Journey serigraphs.
Each serigraph represents one of the stations of Japan's old Tokaido Road as seen in the late 20th century.
Link to William Zacha's introduction to Tokaido Journey, the Tokaido Journey serigraphs, and information about Tokaido Journey, the book.
Tokaido Journey, the book, is a companion to the series, fully illustrated with a page for each of the serigraphs and its story, with William Zacha's texts in Japanese and in English.
Here are some details of the Tokaido Journey box.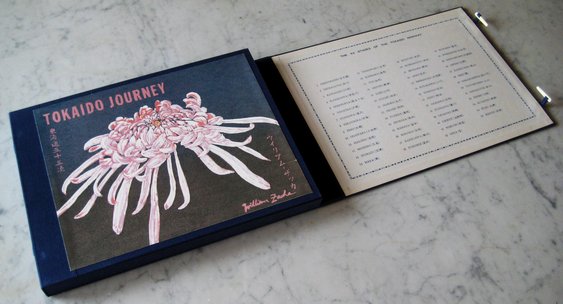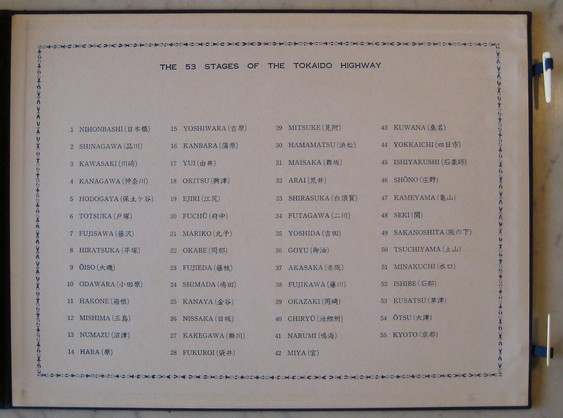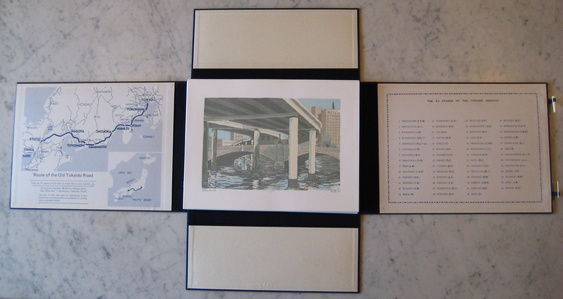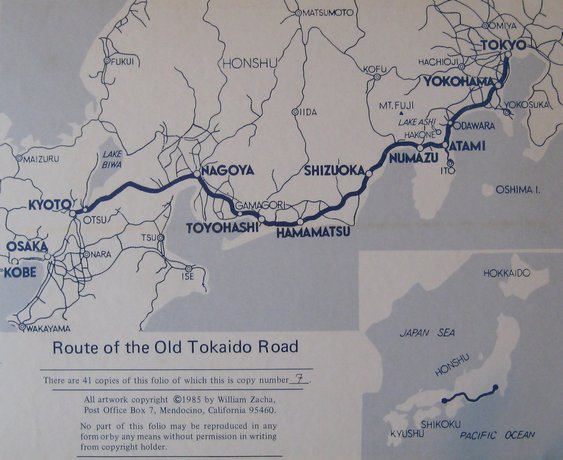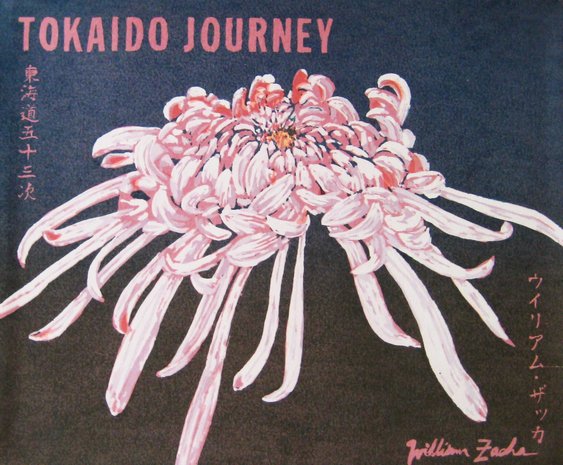 Inquiries
To ask about the availability of individual Tokaido Journey serigraphs, or the boxed set, please contact Lucia Zacha by email, or phone her at  707-937-3777.