The Archive of the Mendocino Heritage Artists
The Sister Cities & The Peace Plaques: Miasa-OmAchi & Mendocino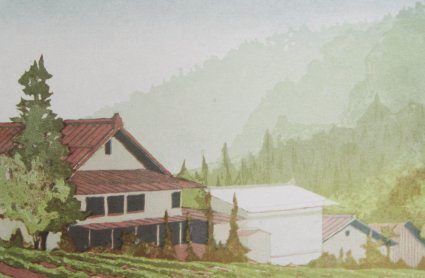 From Mendocino Sister Cities History, Mendocino Sister Cities Association.
Toshi Yoshida & Bill Zacha: In 1964, the Zacha family visited Japan where Bill made the acquaintance of woodblock artist, Toshi Yoshida. In 1971 Yoshida came to live, and teach printmaking, at the Art Center.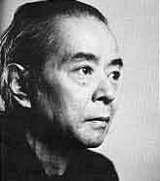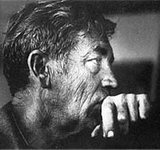 The Bunka in Miasa: When [Toshi Yoshida] returned to Japan the following year, he was determined to create a Mendocino-style art center there. Eventually he found an abandoned turn-of-the-century school house in the little village of Miasa, which he established as The Bunka [or Culture] Center [founded in 1980, pictured in Bill Zacha's serigraph Miasa Sister City]…
Miasa, Mendocino's Sister City: In 1980, guided by the efforts of Toshi Yoshida and Bill Zacha, Miasa and Mendocino formalized their sister-city relationship. The agreement was signed by the Mayor of Miasa, Takemoto Nakamura, and the Chair of the Mendocino County Board of Supervisors, Norman deVall.
Sister City Peace Plaques: A Peace Plaque solemnizing the Sister City tie was placed at the Miasa School, and an identical one was placed on the Mendocino Headlands. Read more.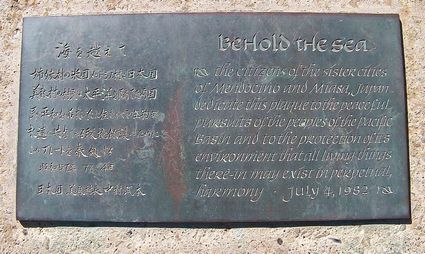 In Japanese and in English, the Peace Plaques are inscribed: Behold the sea – the citizens of the sister cities of Mendocino and Miasa, Japan dedicate this plaque to the peaceful pursuits of the peoples of the Pacific Basin and to the protection of its environment that all living things there-in may exist in perpetual harmony. July 4, 1982 – Text by Paul Sutterley.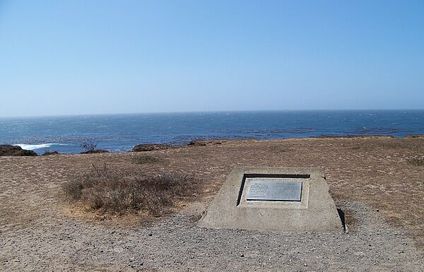 Students & Artists: Since 1982, there have been annual exchanges of students, and visits by artists from the two towns.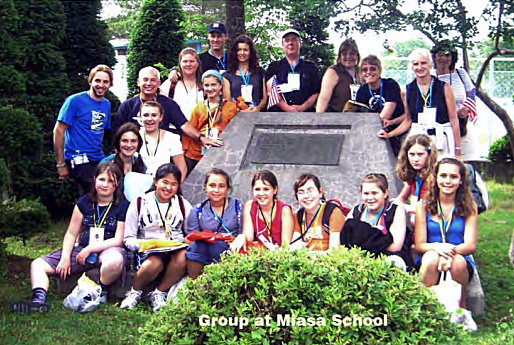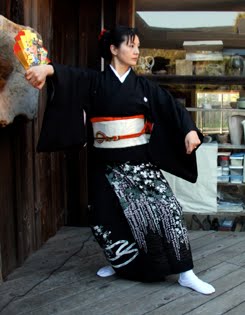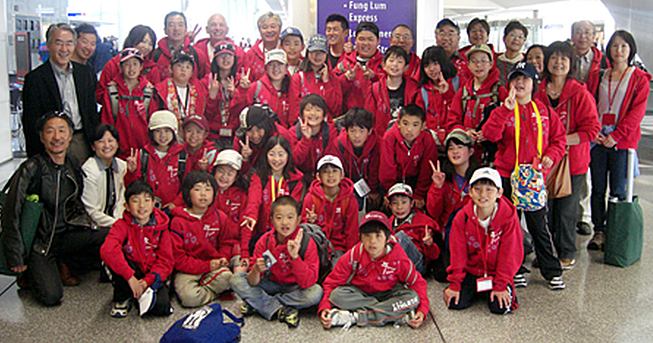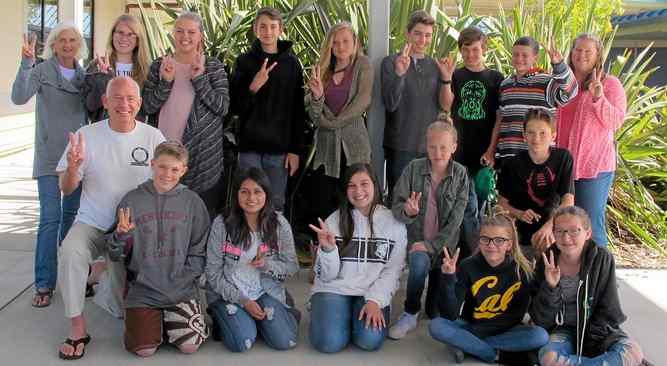 The Art of Toshi Yoshida
The Art of William Zacha
Mendocino Heritage Artists
Homepage