Matt Leach by Charles marchant Stevenson
Golden Mean: Portrait of Matt Leach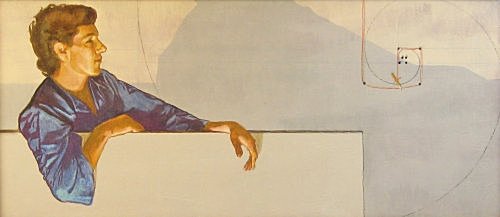 The Golden Mean refers to the sacred geometry which gives Stevenson/Leach work so much of its power, and to Stevenson's pun, referring to Leach as the golden mensch.
Portrait of the Artist Matt Leach as a Young Man in the Computer Age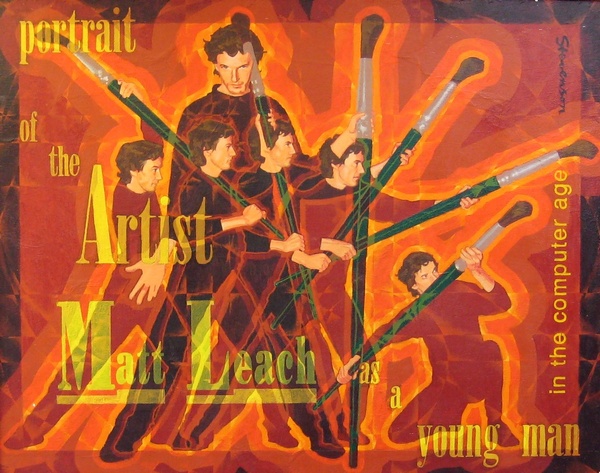 The young artist is pictured as a solitary ronin, armed only with his brush, doing battle against the incursions of the computer age, fighting for the survival of ancient traditions.
Matt Leach in Paris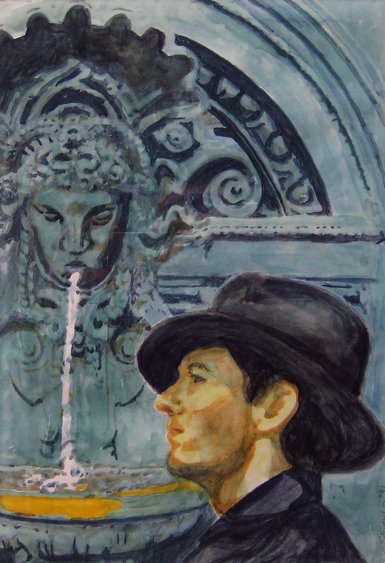 Behind Matt Leach is the last remaining wall-mounted Wallace Fountain in Paris, on the perimeter wall of the Jardin des Plantes, at Rue Geoffroy Saint-Hilaire and Rue Cuvier in the 5th District. Learn more about the Wallace Fountains of Paris.
Liberty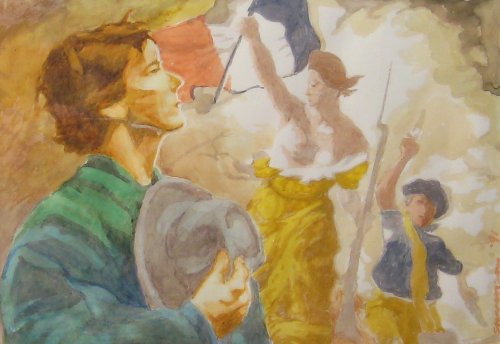 With reverence, a young man salutes Liberty, and honors those fallen in her cause. Background: Eugene Delacroix's masterwork Liberty Leading the People. The model is Stevenson/Leach partner Matt Leach.
The Three Shades: Matt Leach in the garden of the Hotel Biron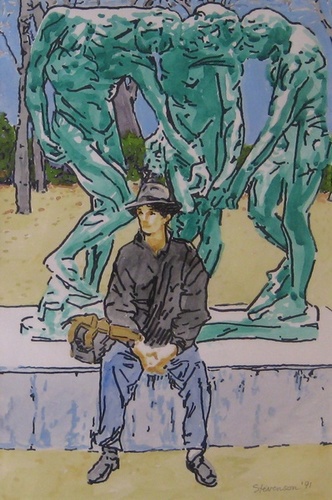 Learn more about The Three Shades.
The Gates of Hell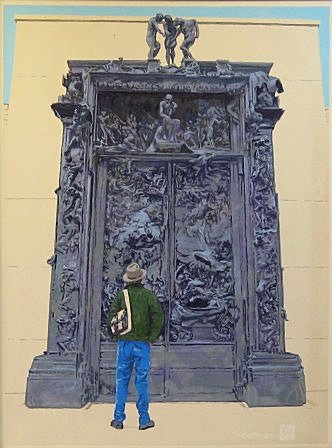 Matt Leach stands before Auguste Rodin's monumental Gates of Hell in the garden of the Rodin museum at the Hotel Biron, Paris.
Learn more about The Gates of Hell.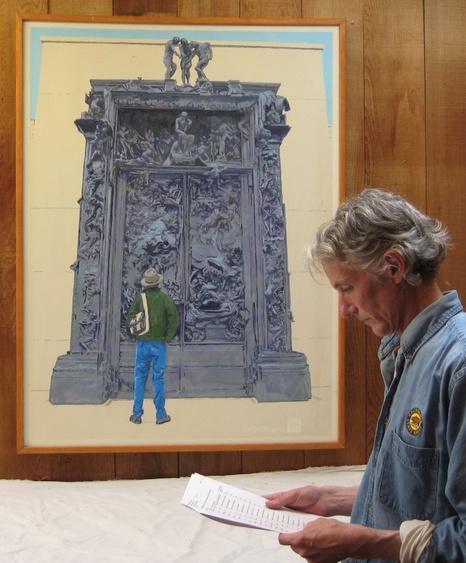 The Mad Fiddler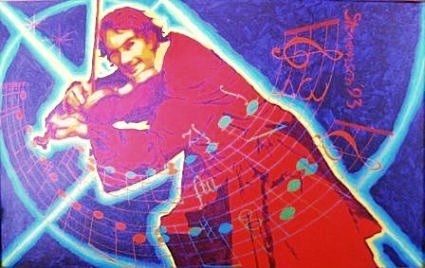 The subject, inspired by a poem from Fernando Pessoa's Goblin Dance, is the Mad Fiddler whose playing wakes us to our search for happiness. Matt Leach plays his grandfather's violin.
Shanti's Dream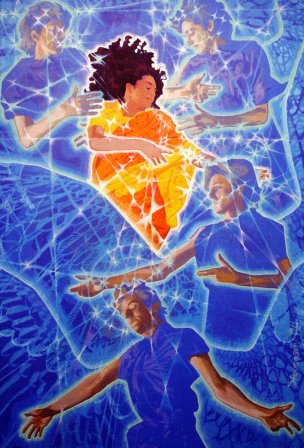 Wrapped in a glowing golden heart, a young woman sleeps surrounded by angelic protection. Shanti Balsé and Matt Leach are the models.
Dancer on Heartbeat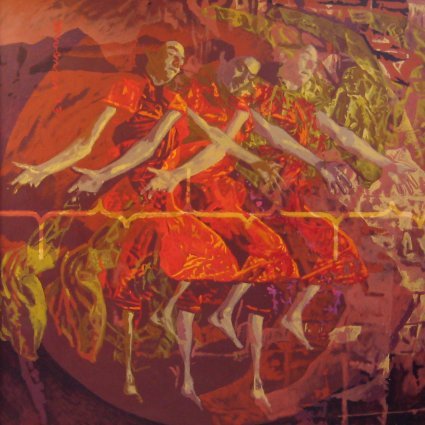 Dancer on Heartbeat: A Blessing is an affirmation for healing the heart, both physical and emotional. The model is Matt Leach.
LINKS
Stevenson/Leach Studios
Stevenson/Leach Screens
Matt Leach: Artwork
Stevenson and Leach in Paris
Charles Marchant Stevenson: Portraits
Charles Marchant Stevenson: Artwork
Stevenson in His Own Words
About Charles Marchant Stevenson
Mendocino Heritage Artists
Welcome!