Archive of the Mendocino Heritage Artists
Charles Marchant Stevenson & Matt Leach: Paris 1991
Back in Town: Europa & the Girls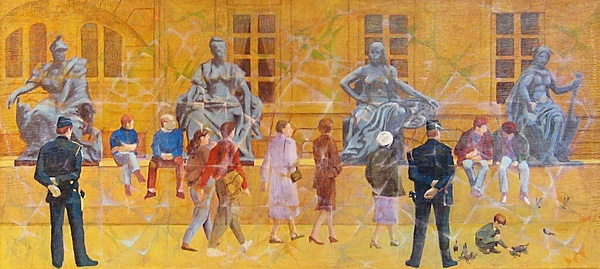 The Continents are six cast bronze allegorical figures of magnificent women seated on a low wall on the south side of the esplanade of the Musée d'Orsay. Back in Town: Europa & the Girls shows first four: (left to right) l'Europe, l'Asie, l'Afrique, and l'Amérique du Nord. Why the title? Here's the story.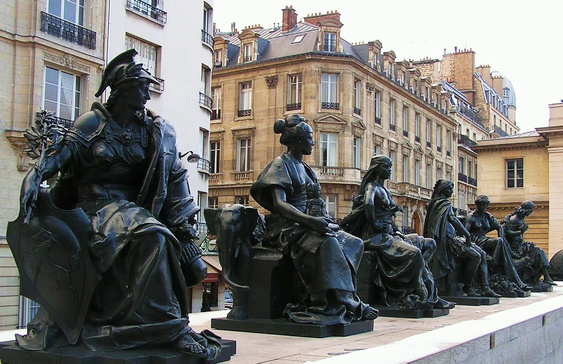 Liberty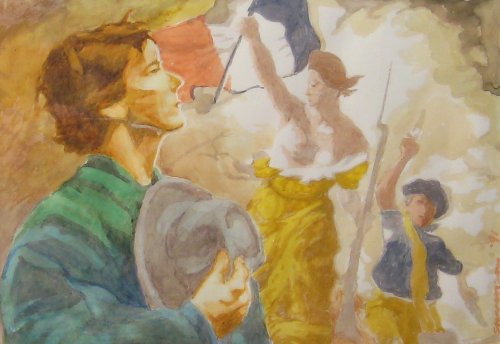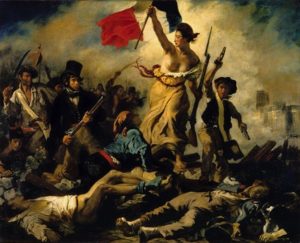 The Three Shades: Matt Leach in the garden of the Hotel Biron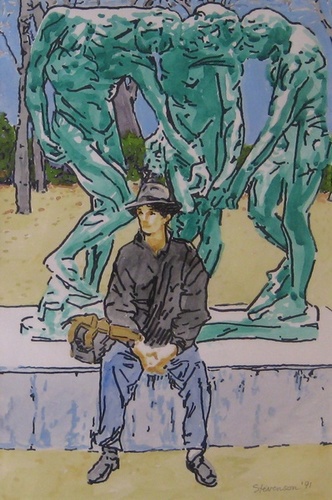 Auguste Rodin's Three Shades, an innovative grouping of three identical nude figures, was first used to cap Rodin's monumental bronze doors, The Gates of Hell, where they point to the inscription: Lasciate ogne speranza, voi ch'intrate ["Abandon all hope, ye who enter here"] (Dante, Canto 3, The Inferno). Rodin enlarged the figures for the stand-alone grouping in the garden of the Rodin museum, at Hotel Biron in Paris. More about The Gates of Hell and The Three Shades.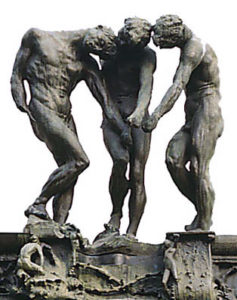 Garret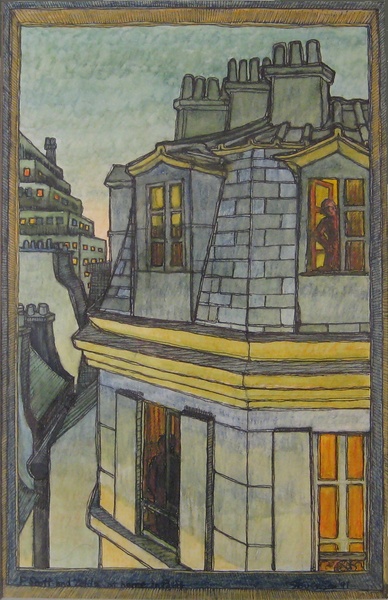 Charles Marchant Stevenson and Matt Leach commemorate sightings of Zelda and F. Scott Fitzgerald, their ghosts relocated from the Ritz, and still spatting, in a Parisian garret high on the corner of rue Tournefort and rue du Pot de Fer. Inscription: F.Scott and Zelda at home in Paris.
Matt Leach in Paris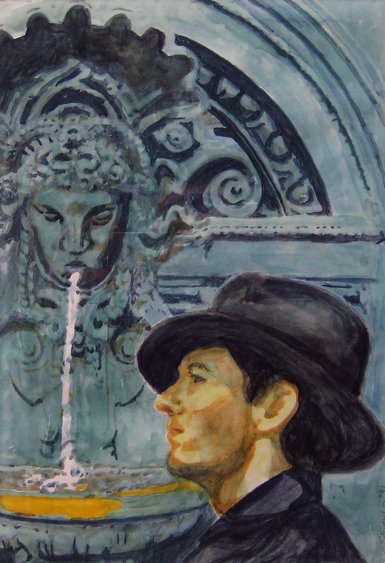 Matt Leach stands by of the last remaining wall mounted Wallace Fountain (Rue Geoffroy Saint-Hilaire and Rue Cuvier). For over a hundred years Wallace Fountains have provided Parisians with clean drinking water. Learn more about Sir Richard Wallace's gift of fountains.
Paris in Mendocino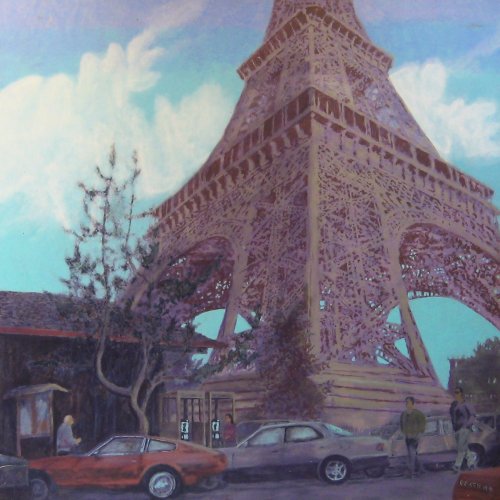 Paris 1991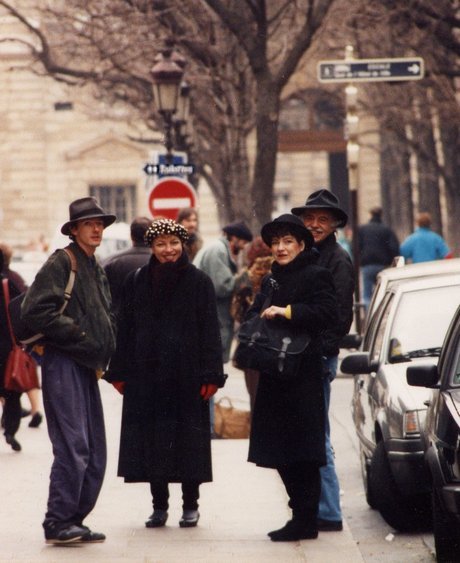 1991 found Charles Marchant Stevenson and Matt Leach traveling in Sicily with Lucia Zacha, then living in Paris for several months in 1991-1992. Here they are in late December 1991 with Mendocino friends.
The Paris Archive
The paintings here are just a fraction of artwork done by Stevenson/Leach, during their stay in Paris or inspired by it. If you have one of their Paris paintings, please contact us with photos to add to the Archive. Thank you.
LINKS
Charles Marchant Stevenson: Artwork
Stevenson Leach Studios
Charles Marchant Stevenson
About Charles Marchant Stevenson
Mendocino Heritage Artists
Welcome!