Archive of the Mendocino Heritage Artists
Dorr Bothwell: Port Gamble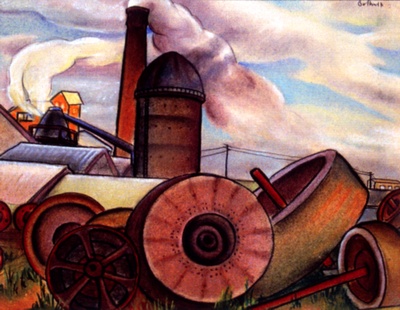 In her impatience to get on with her art studies and her career in art, Bothwell completed her last two years of high school in one and, in 1921, began attending the California School of Fine Arts in San Francisco. There she studied under her most influential teachers, Gottardo Piazzoni and Rudolph Schaeffer. Bothwell did well in her classes, but felt keenly her ignorance of the vocabulary and basics of aesthetics and art history. Trying to keep up, Bothwell turned to the school library, but it was not enough.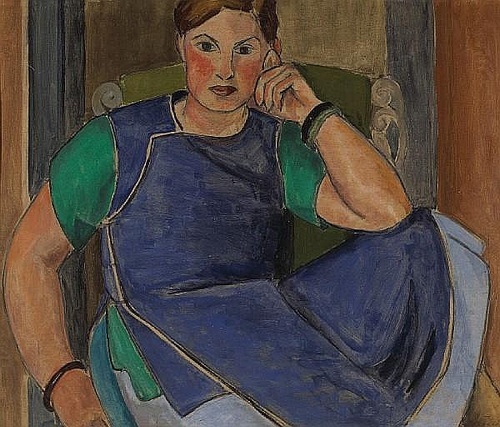 In 1923, Dorr Bothwell visited her parents in Port Gamble, Washington, where her father was an officer of the lumber company. Her father had always stressed the importance of a college education and, for the first time, Bothwell agreed. At the time her brother was attending the University of Oregon at Eugene, and Bothwell joined him there, admitted as a second year special student, permitted to take advanced courses.
Still, Bothwell found she wasn't interested in traditional academics as offered in a traditional college setting and was discouraged to find that the university had no Fine Art department. The University of Oregon offered a degree in Art History, but not a degree in Fine Art. Her first semester, Bothwell earned Honors in each of the four classes that interested her, but had "cut out" her other classes and, as a consequence, had been suspended. "That was the end of my college career."
If she could have stayed two years at the University Bothwell would have earned a degree but, at the time, she felt that academic studies prevented a focus on her art.
In later years, Bothwell regretted her decision, because a degree would have given weight to her credentials, and allowed her to earn income from teaching almost immediately. Ultimately, Bothwell did teach, but not until later, when she had become a more established artist.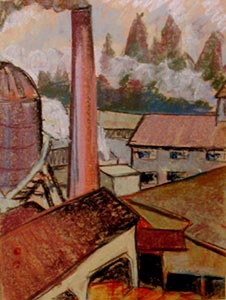 In March 1927 Dorr Bothwell moved back to Port Gamble. She planned to tell her father he was right about that degree, and re-enroll at the University of Oregon, and complete the last year of a BA in Art History.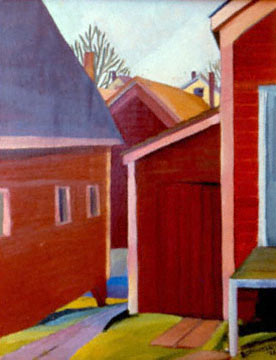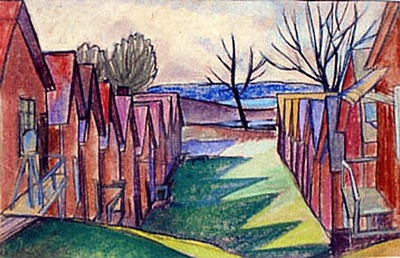 Unfortunately, the next month Bothwell's father was killed in a railroad accident. Port Gamble was a company town, with housing dependent on company employment, and the family was given just two weeks to move.
Bothwell's widowed mother had her husband's pension, but Bothwell's brother, working on his M.A. at the university, and Bothwell herself, suddenly found themselves on their own.
The following year, another reversal of fortune brought Dorr Bothwell to Samoa.
Reference: Dorr Bothwell: Straws in the Wind: An Artist's Life as Told to Bruce Levene
LINKS
Dorr Bothwell: Artwork
Dorr Bothwell in Her Own Words
Barebones Bothwell
Mendocino Heritage Artists
Welcome!