Archive of the Mendocino Heritage Artists
WPA: The De Anza Monument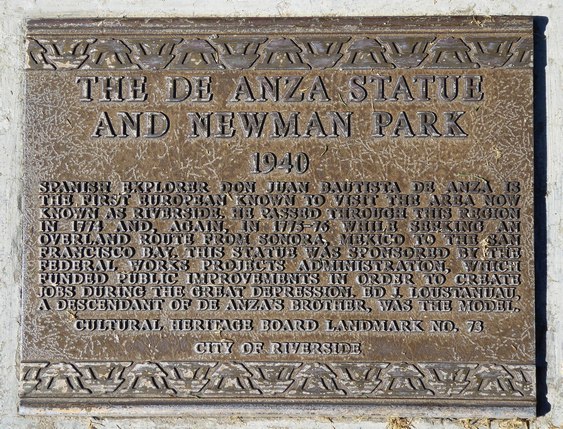 Plaque text:
The De Anza Statue and Newman Park (1940). Spanish Explorer Don Juan Bautista De Anza is the first European known to visit the Arba, now known as Riverside. He passed through this region in 1774 and again, in 1775-76, while seeking an overland route from Sonora, Mexico to the San Francisco Bay. This statue was sponsored by the Federal Works Projects Administration, which funded public improvements in order to create jobs during the Great Depression. Ed J. Loustanuau, a descendent of De Anza's brother, was the model. Cultural Heritage Board Landmark No. 73. City of Riverside.
The De Anza monument stands in Newman Park,  on the corner of Magnolia Avenue and 14th Street, Riverside, California.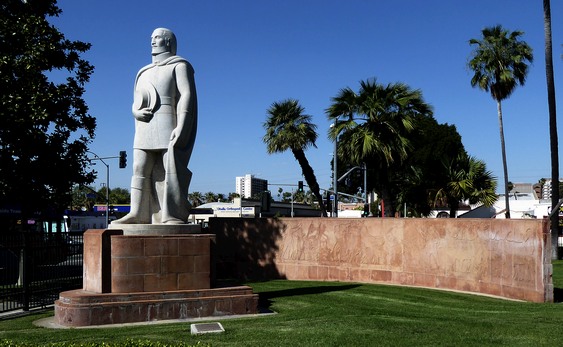 The monument consists of the statue of Don Juan Bautista De Anza, designed by sculptor Sherry Peticolas, the cast cement bas-relief wall, Departure from Tubac, Second De Anza Expedition, 1775, designed by Dorr Bothwell (1939), and a bronze plaque set in a cement base beside the statue.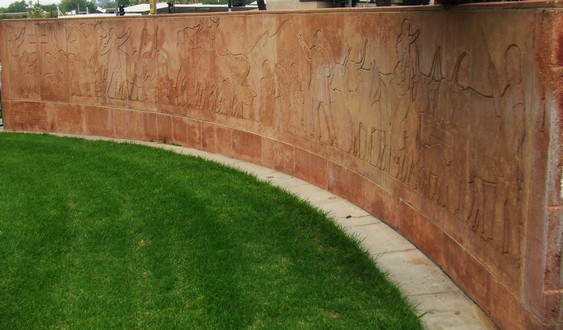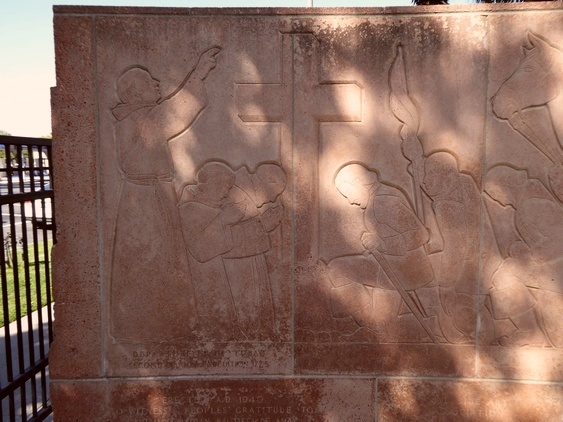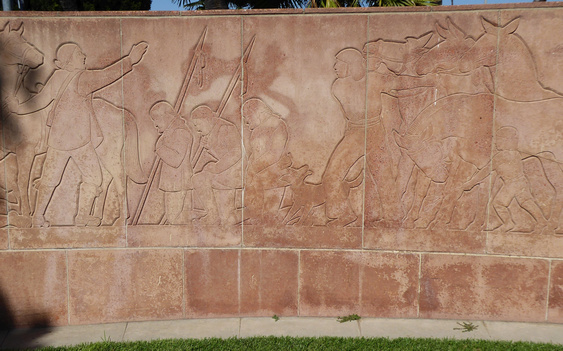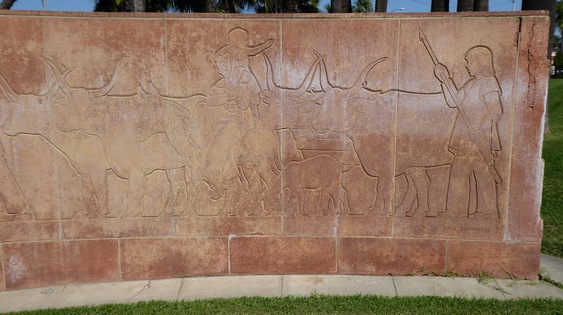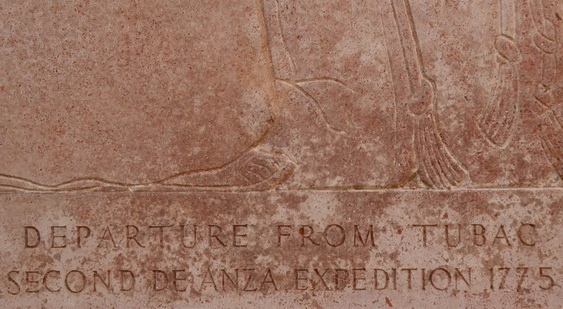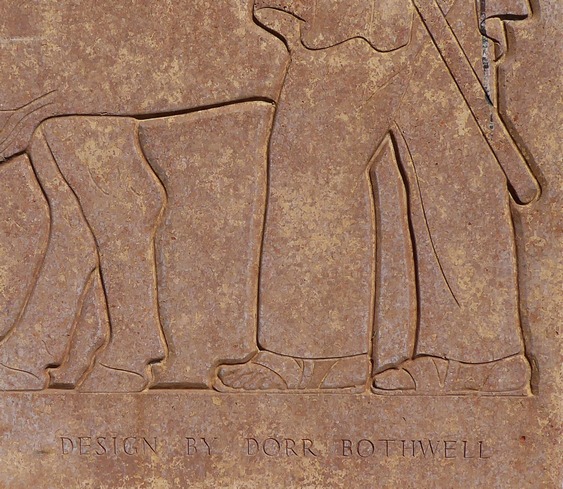 The De Anza monument was sponsored by the Riverside Art Association, under the auspices of the Southern California Art Project, WPA.
In the chapter "How I Spent the Depression" Dorr  Bothwell describes the standards she needed to meet in order to qualify for a WPA job. Dorr Bothwell: Straws in the Wind: An Artist's Life as told to Bruce Levene (pp 65-72).
LINKS
WPA Project: Hollenbeck Middle School (1938)
The WPA & Dorr Bothwell
Dorr Bothwell: Artwork
Dorr Bothwell in Her Own Words
Barebones Bothwell
Mendocino Heritage Artists
Welcome