Charles Marchant Stevenson: Mendocino Portraits
Dorr Bothwell in her Studio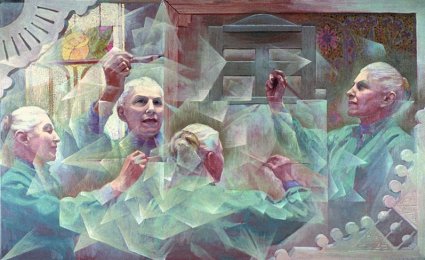 I Light My Lamp: An Homage to Dorr Bothwell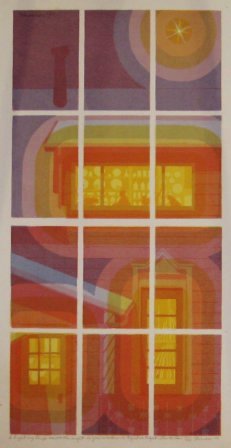 Dorr Bothwell is seen working in the studio Bill Zacha renovated for her on the corner of Kasten and Albion Streets in Mendocino. World-renowned Mendocino Heritage Artist, gifted mentor, and loyal friend, Dorr Bothwell's lamp still shines. Inscription: I light my lamp across the night – in your window – a light as bright – star to star. Learn more about Dorr Bothwell.
Jennie and Bill Zacha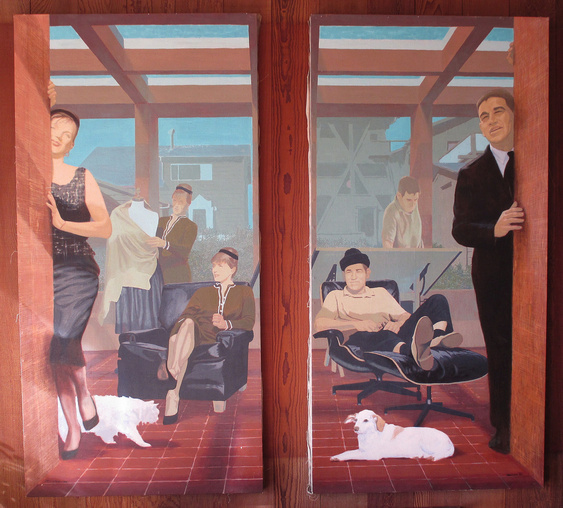 Learn more about Mendocino Art Center founders Bill and Jennie Zacha.
Lucia Zacha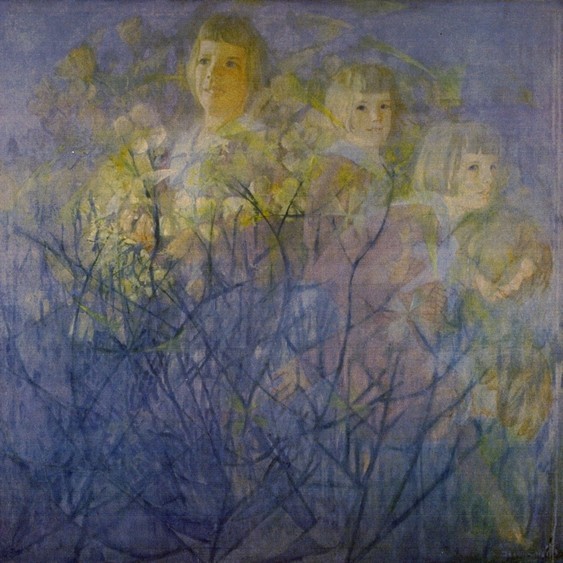 Lucia Zacha (2015)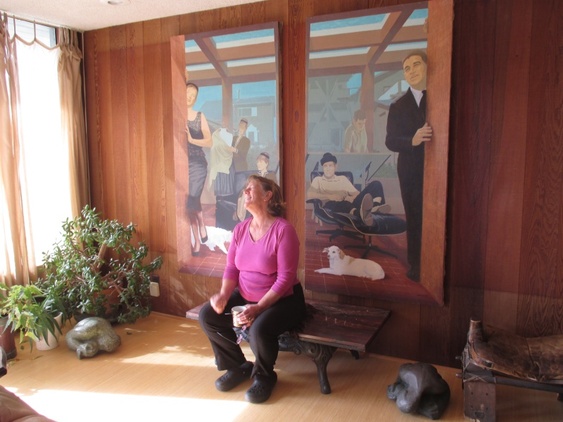 Mendocino Shepherd: Portrait of Thorkild Thompson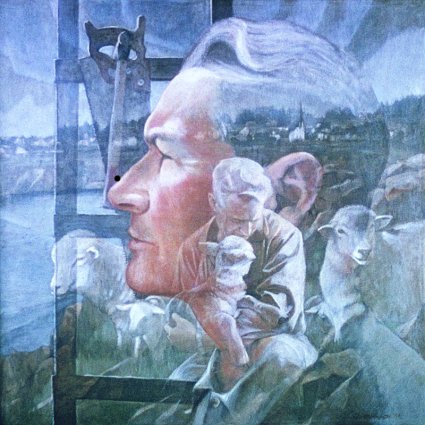 Sandra Hawthorne as Titania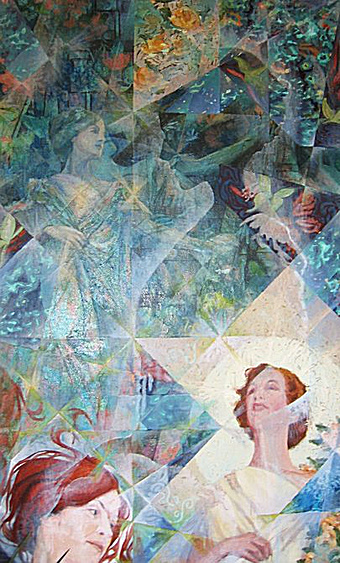 Stevenson captures enchanting aspects of actress and director Sandra Hawthorne who wears a vintage gown from the House of Worth. The gown was borrowed from Betty Thompson, fellow actress, Mendocino Headlands preservationist, and wife of Thorkild Thompson (Mendocino Shepherd).
The painting is so large and, currently, in such a restricted space that it is difficult to capture it in a single photograph.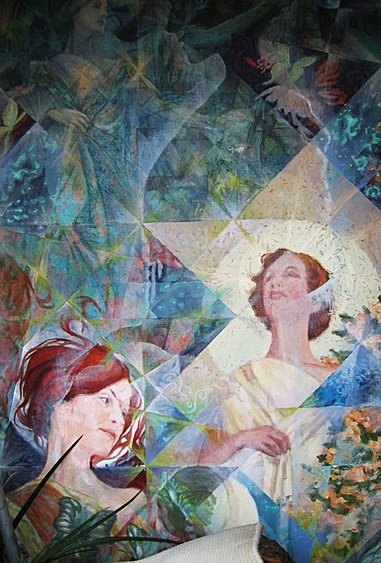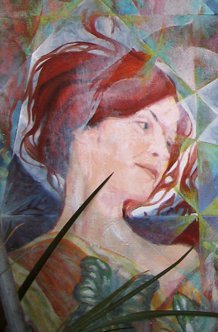 Sandra Hawthorne and Her Cat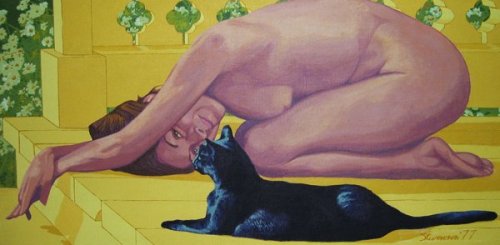 Dreaming of Dragons: Roberta Chipps Whiteside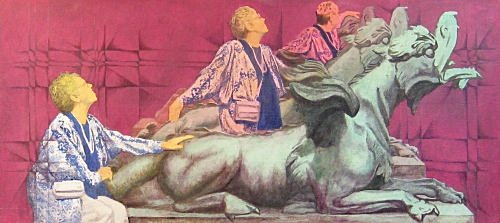 Portrait of Bonnie Sanger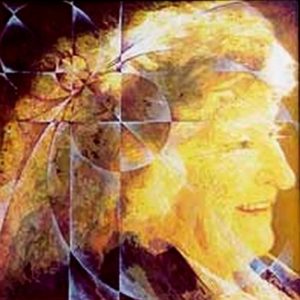 When Charles Marchant Stevenson surprised Bonnie Sanger with this portrait, she was moved to see that he had chosen the exact shade of golden yellow she habitually visualized during meditation.
The Seer: Antonia Lamb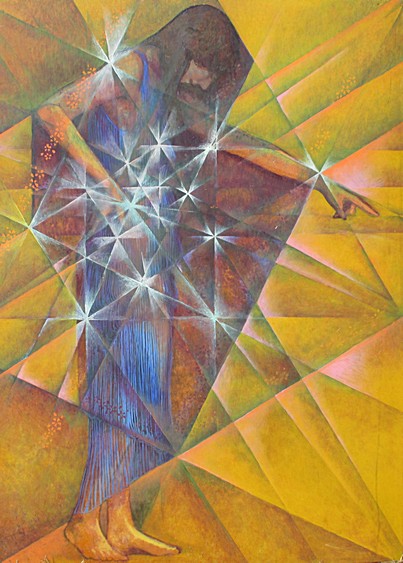 Rising in Song: Elaine Miksak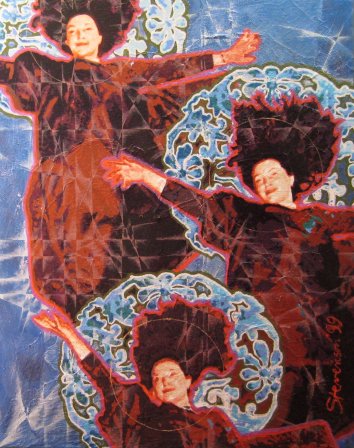 Amazed: James H. Bertram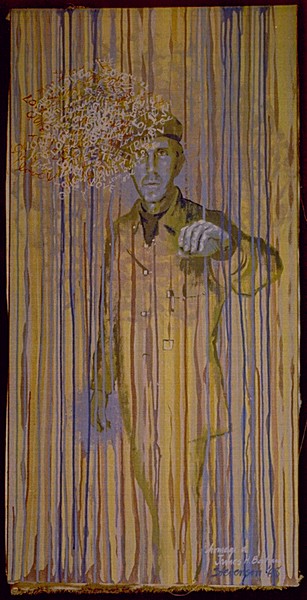 In the early 1960s artist Jim Bertram came to Mendocino, and stayed, because Dorr Bothwell was here.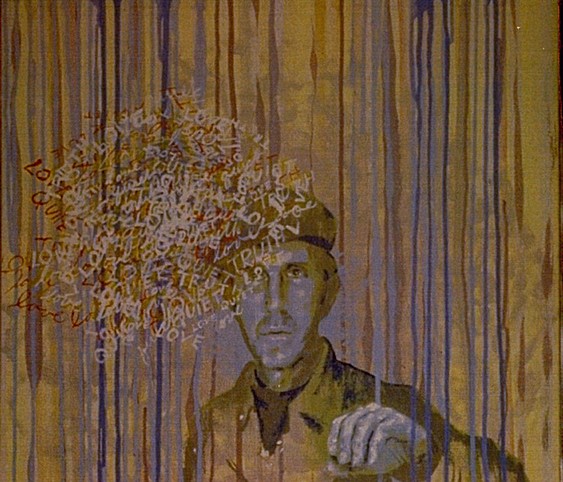 Helen Neumann Reynolds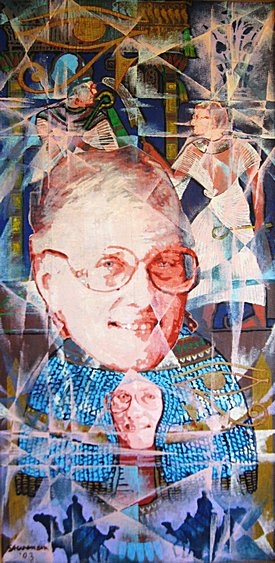 Stevenson's whimsical portrait of artist Helen Reynolds has an Egyption theme, with her husband Judge Embree Reynolds, in the background, as Pharoah.
Quilting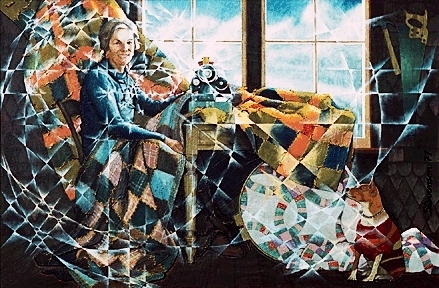 Joy Osburn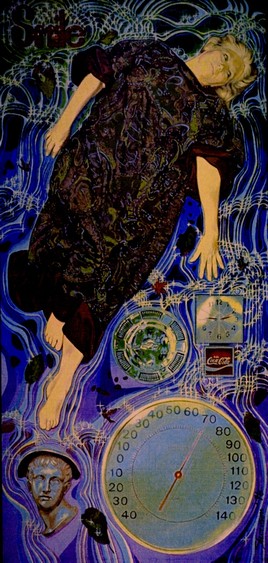 Ascent: Portrait of Irma Gillespie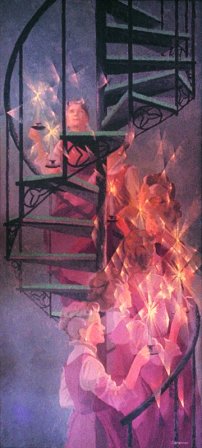 Manna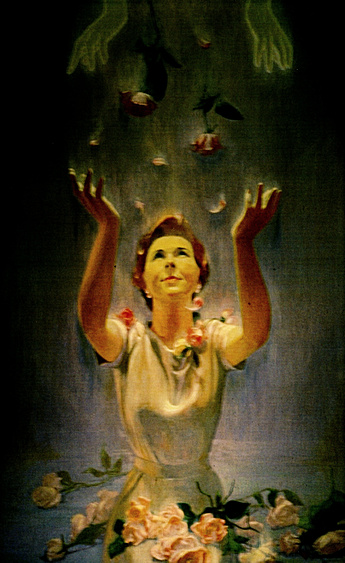 The Gardener: Henry Horton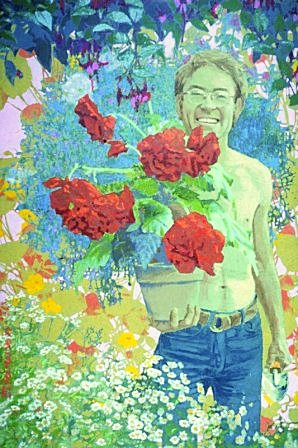 Stevenson sees Mendocino Coast master gardener Hank Horton as, not just a man with a green thumb, but a Green Man, the embodiment of Earth's cycles of renewal.
Tony in the Wood: Portrait of Tony Wood

Tony in the Wood: Portrait of Tony Wood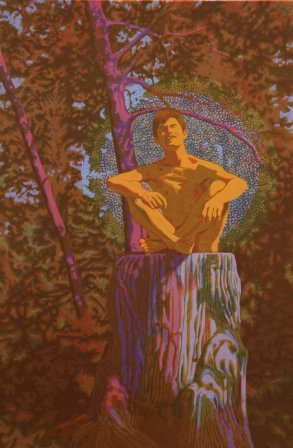 Young Woman at Her Mirror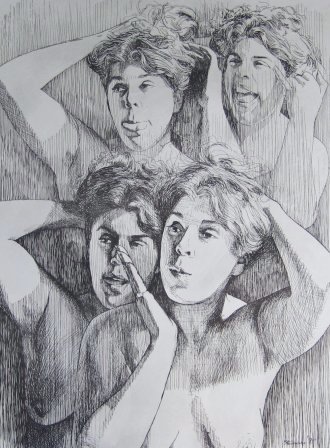 Stevenson's model is Mendocino theatre legend Linda Warren Pack.
Portrait of Ron Stephens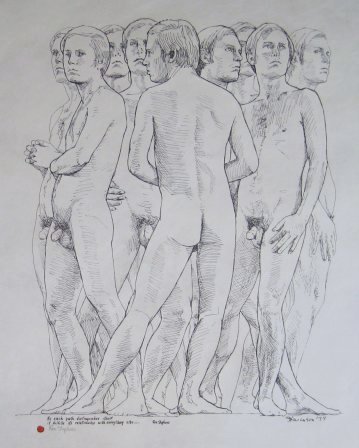 Inscription in Ron Stephens' hand: As each path distinguishes itself it fulfills its relationship with everything else…
Nirvana: Tom Burnham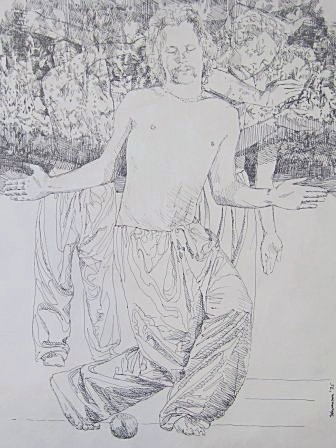 Chester Anderson: Beauty of the Divine Manifestation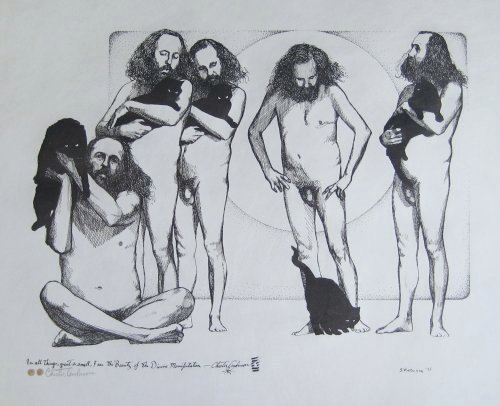 The inscription is in Chester Anderson's hand: In all things, great and small, I am the Beauty of the Divine Manifestation. Charles Marchant Stevenson is the illustrator of Chester Anderson's cult classic novel, Fox & Hare: the story of a Friday evening, set in 1964 Greenwich Village. Learn more about Fox & Hare, and about Chester Anderson, at the links below.
LINKS
Chester Anderson
Fox & Hare
Charles Marchant Stevenson: Portraits
Charles Marchant Stevenson: Artwork
Stevenson in His Own Words
About Charles Marchant Stevenson
Mendocino Heritage Artists
Welcome!