Archive of the Mendocino Heritage Artists
Hilda Pertha (1911-2011)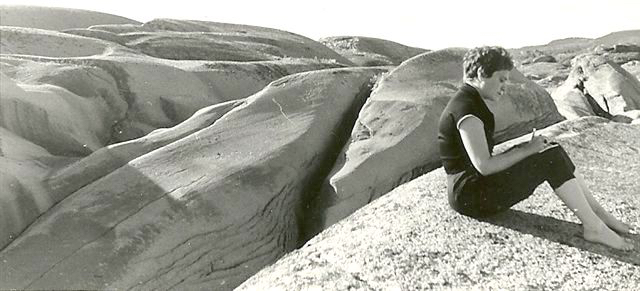 NORWAY
"When I get back here [Larvik, Norway] in August, I shall take a complete rest from designing. For the first time in ten years, I have found a reason and inspiration to paint—not just potboilers, but to really paint. So I hope to begin the last few weeks here to coordinate my soul and mind, and some day I feel sure I'll really paint again." ~ Hilda Pertha, 20 July 1956, Larvik, Norway
"The 1950s were a decade of international travel — Spain, England, France, Denmark, Norway, New York and California — for Hilda Pertha. …It was also the period when she was first introduced to Norway, a place that quickly became her inspiration to paint again and eventually her spiritual home. " Pertha biographer, Connie Korbel-Mickey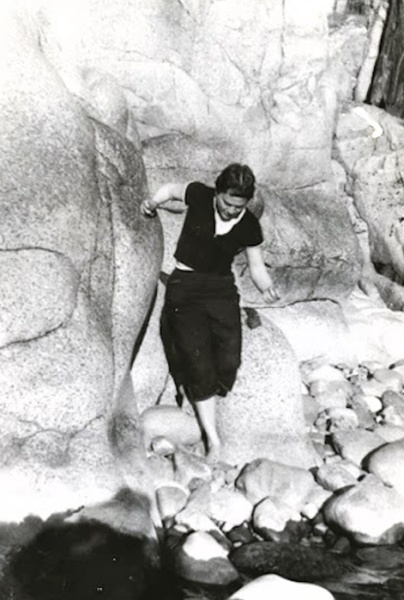 My new self no longer sees in the old ways. Yet, if not, where are my roots? In what am I to balance myself? Can I be truly born again in Norway, naked and alone and without a single possession? I feel that is the truth, yet I think I must restudy my old work, too. I must tie up the old strings of me for a base on which to stand… Hilda Pertha, 2 February 1957  New York

"Delighted to be studying Norwegian and seem to be learning it quickly, with God knows what accent, but at least I'll be able to communicate…" Hilda Pertha, 15 February 1957  New York
"I'm grateful for this chance to be alone, and I feel contact with my soul. I hope to be able to make some art out of it, small or great, but genuine. All I need is time and being here." Hilda Pertha, April 30, 1957 – Norway again  at last

"It means so much to be here among all the artists. I shall miss Paris. But if I get the opportunity, I shall not hesitate one second, to come right back to Norway!" Hilda Pertha, 10 March 1958  Paris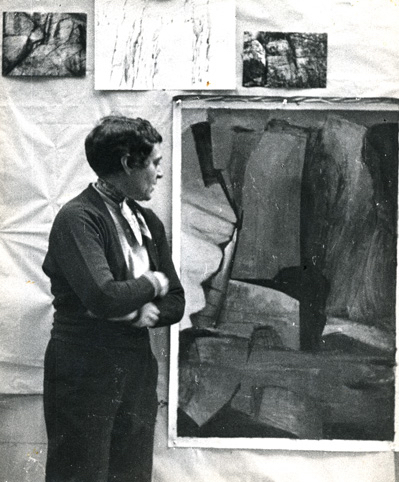 Over the years, Hilda Pertha returned to Norway as often as her health permitted. In Norway, she lectured and taught at Larvik Kunstforening, and Fri Undervisning, Larvik. In the 1970s the government of Norway sponsored exhibitions of her artwork. By the 1980s,  travel was no longer possible, but Hilda Pertha remained close to her Norwegian friends, and Norway's land and sea provided ongoing inspiration. Norway was always the home of her heart.
West Wind (1961)  – still thinking of Norway…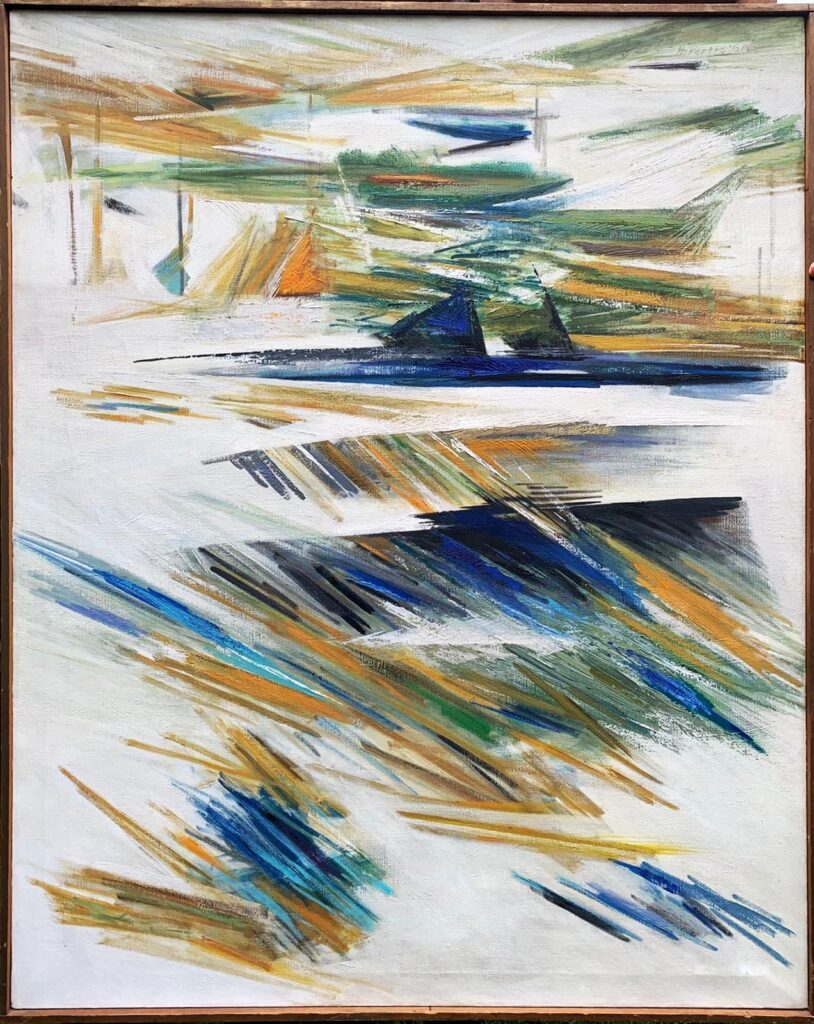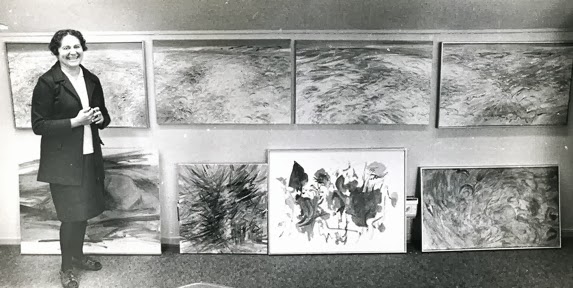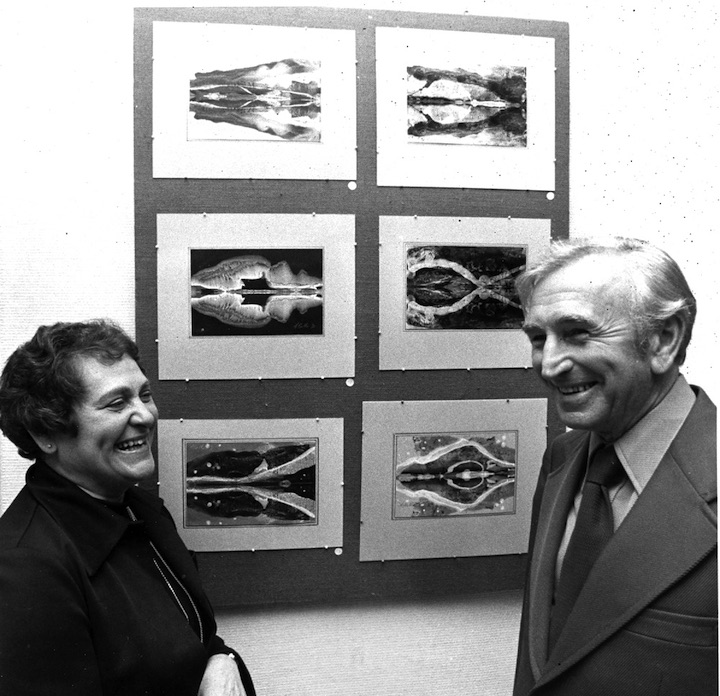 LINKS
Hilda Pertha
Hilda Pertha: Artwork
Hilda Pertha and Connie Korbel-Mickey
The Mendocino Heritage Artists
Welcome!