Archive of the Mendocino Heritage Artists
Mendocino Heritage Artist Hilda Pertha (1911-2011)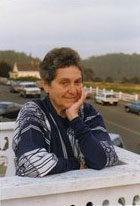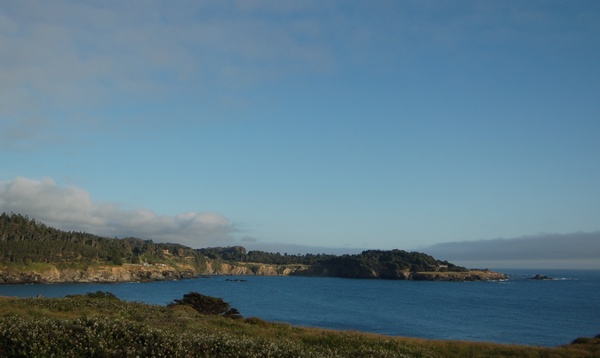 Accomplished in sculpture, prints, water media, collage, commercial and industrial design, Hilda Pertha worked primarily in oil. She has described her work as "based on natural rhythms with a slant toward abstraction." Late oils done en plein air explore forest and garden themes.
Her spectacular abstract oils have been called "visual music," and a French critic once wrote, "Hilda Pertha's compositions are animated by wind, fog, and other rhythms which affect the soul while out in nature."
Whether landscape or abstract, all Pertha's work is  informed by her eye for composition and her mastery of color.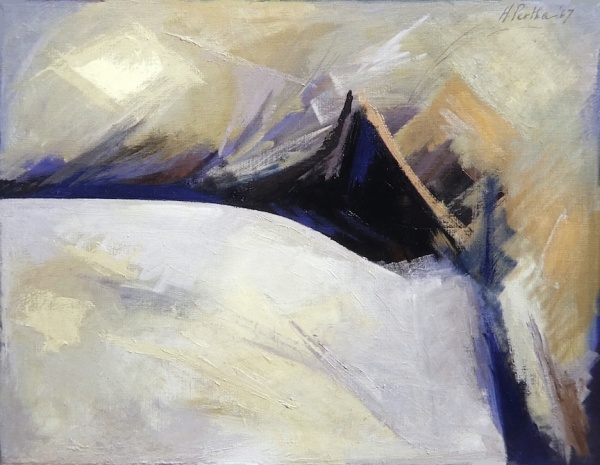 Hilda Pertha's painting career was launched in 1944 with her first solo exhibition, held at the Philadelphia Art Alliance. The critically acclaimed exhibit sold out, causing Pertha question the value of work so popular. The work was good, but Hilda Pertha's rigorous integrity caused her to step away from the burgeoning acclaim to find the answers she sought.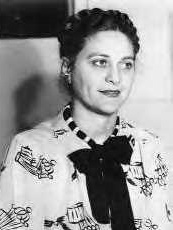 To grant herself freedom to reexamine her priorities as an artist without pressure to exhibit, during the years following World War II,  Pertha  first designed jewelry for Winfield Art, then focused on commercial textile design, participating in the post-war economic boom, finding acclaim in this industrial work as well. Some of Hilda Pertha's extraordinary work was included in the Metropolitan Museum of Art's 1948  celebration of American textile design.
Pertha's work brought her to Europe where she had continued success selling her designs to Europe's top textile manufacturers.
World travels, and years of residence in New York, Paris and other metropolitan centers, have had their influence, as have the mountains and coastline of Southern France, the forests and gardens of the Mendocino Coast, and Mendocino Bay in all its moods, a constant presence just below her Mendocino studio, but since her first visit in  1953, all of Hilda Pertha's art affirms her profound connection to Norway in all its aspects.
Since then, Hilda Pertha devoted her life to her fine art, and has exhibited in museums and galleries in the United States, South America, and Europe.
WESTART magazine published over 200 of her articles on art and painting. Hilda Pertha's friend and biographer Connie Korbel-Mickey has transcribed and posted Pertha's WESTART interviews and other articles,  illustrated with artwork and personal photographs from the Pertha collection.
Stories about Hilda Pertha, her family, friends and lovers, travels, intellectual interests, and personal philosophy, her grace and humor, her rare gift for friendship, and her insight and generosity in mentoring generations of young artists, will not be told here.
For details of Hilda Pertha's life in art, her articles and other writing about art and artists, and much more about her artwork, all lavishly illustrated, turn to the rich online biography created by Pertha's chosen biographer, Connie Korbel-Mickey.
Carol Goodwin Blick (2018)
Hilda Pertha's resume is available at her blog.
LINKS
Hilda Pertha and Connie Korbel-Mickey
Hilda Pertha: Artwork
Hilda Pertha and Norway
Bill's Roses: A Tribute by Hilda Pertha
The Mendocino Heritage Artists
Welcome!