Archive of the Mendocino Heritage Artists
FRAN MOYER: Welded Metals
Bareback Rider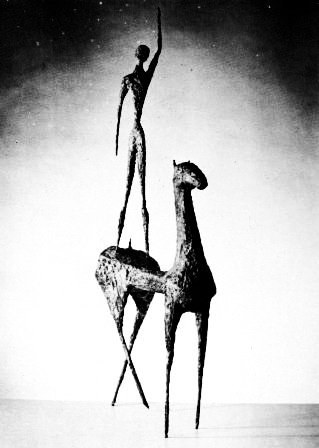 Bareback Rider was exhibited in the Art Association Annual Exhibit at the San Francisco Museum (1951).
Torero (3 views).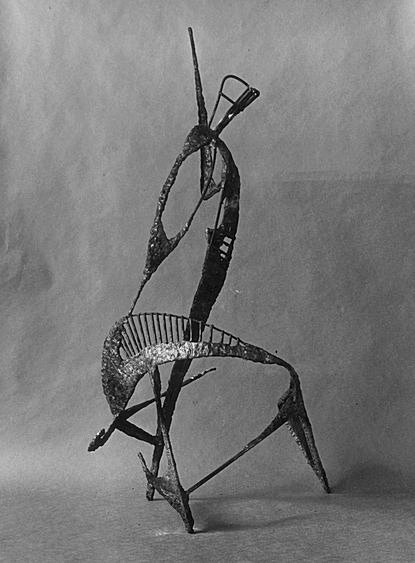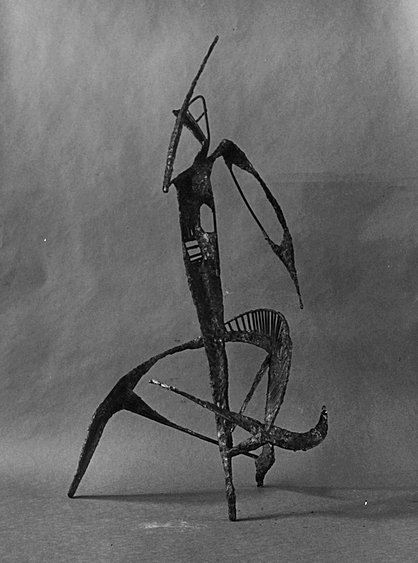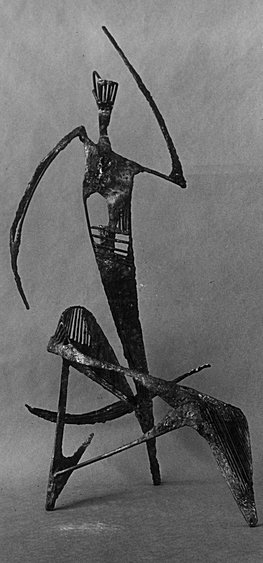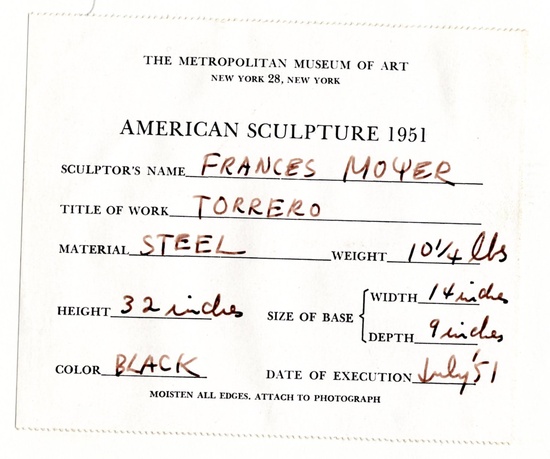 Toro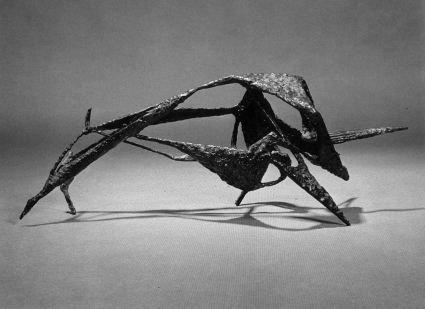 Toro: sketch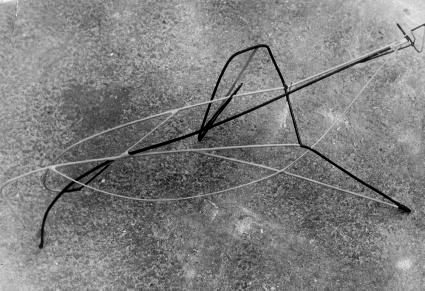 Toro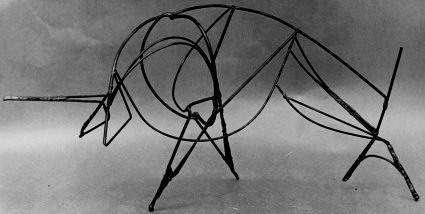 Bareback Rider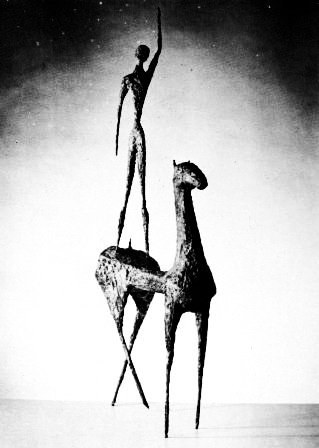 Hollywood Starlet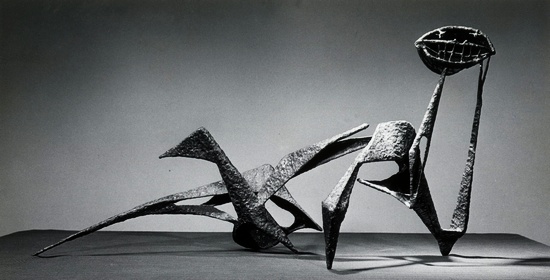 Artemis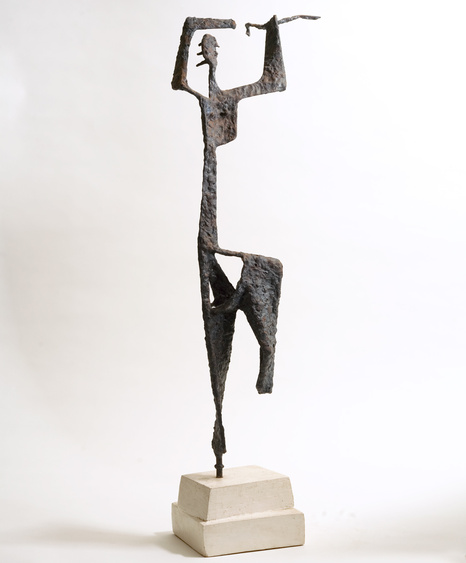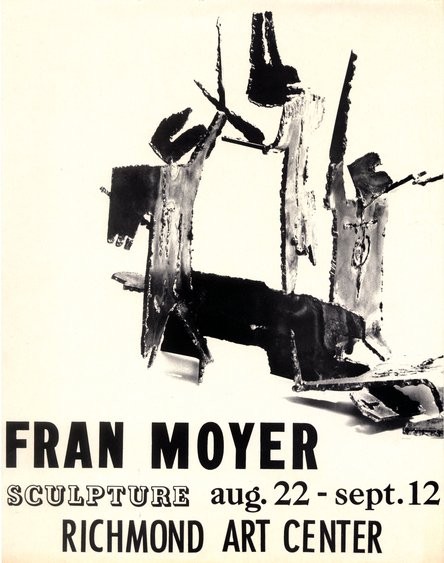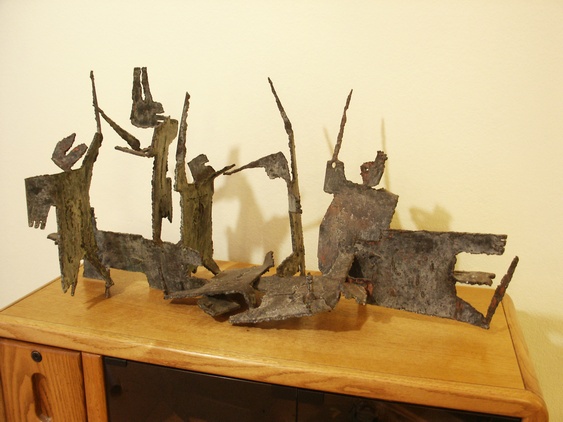 Bard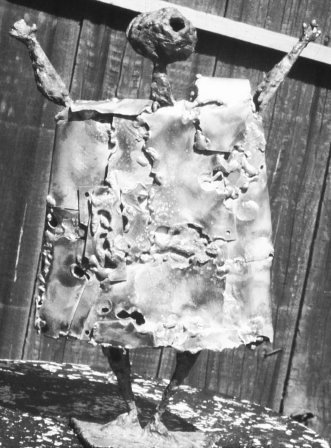 MORE WELDED METALWORK:
Stations of the Cross
Other Liturgical Sculpture
Tablets
Tables
LINKS
Fran Moyer: Artwork
Fran Moyer CV
Artist's Statement
Fran Moyer
The Mendocino Heritage Artists
Welcome!