Archive of the Mendocino Heritage Artists
WORLD WAR II: Dorr Bothwell's Illustrated Diary (2/09/1942-3/21/1942)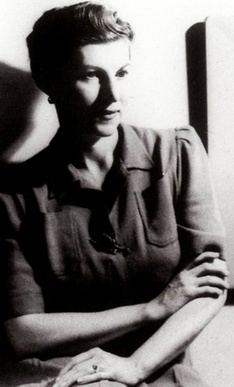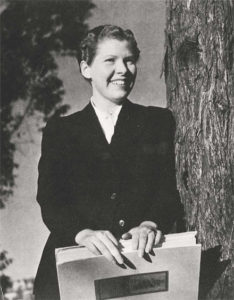 During WWII, Dorr Bothwell and artist friend Tammis Keefe shared a modest apartment in the Montgomery Block,  600 Montgomery Street, San Francisco. At the time, Bothwell was 40 and Keefe was 29.
Also living at the Montgomery Block for the duration of the war, Dorr Bothwell's former art school friends, and fellow artists, Ruth Cravath and Dorothy Wagner Puccinelli, later Dorothy Puccinelli Cravath, the wife of Ruth Cravath's brother Austin (Chick) Cravath. The women are mentioned several times in Bothwell's diary as "Ruth" and "Dorothy."
Bothwell began illustrating the diary pages on February 9th, two months after the attack on Pearl Harbor (12/7/1941).
The diary is now part of the Dorr Bothwell papers in the Smithsonian Institution's Archives of American Art.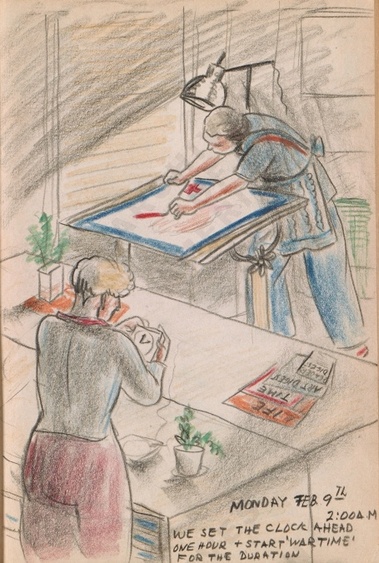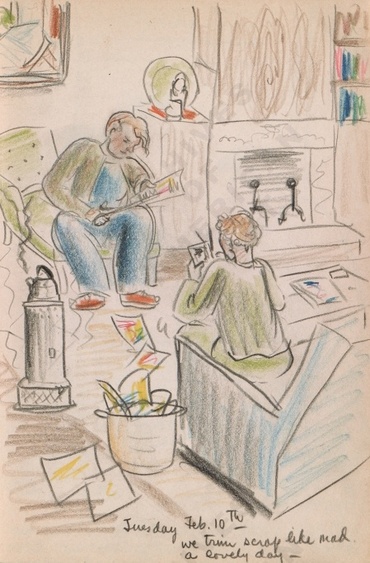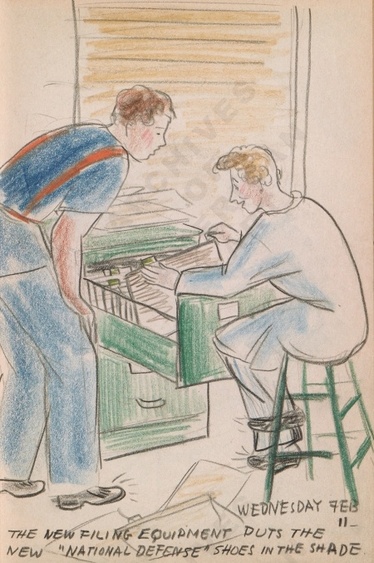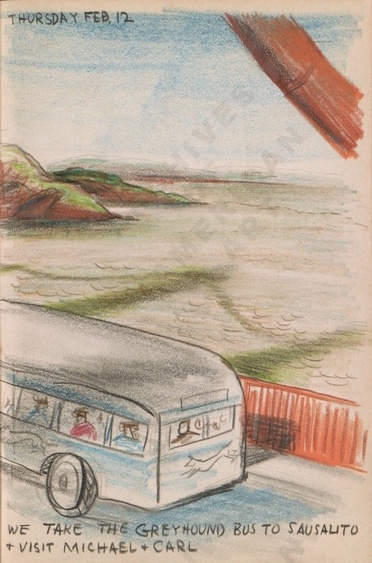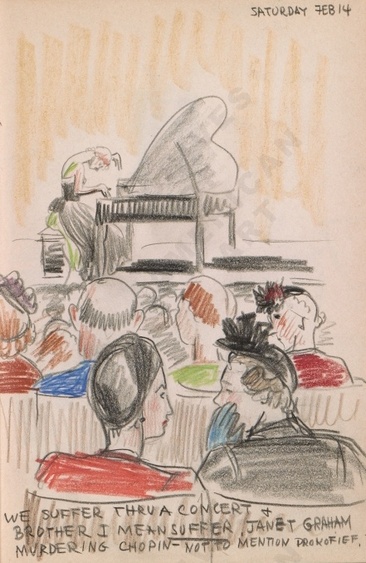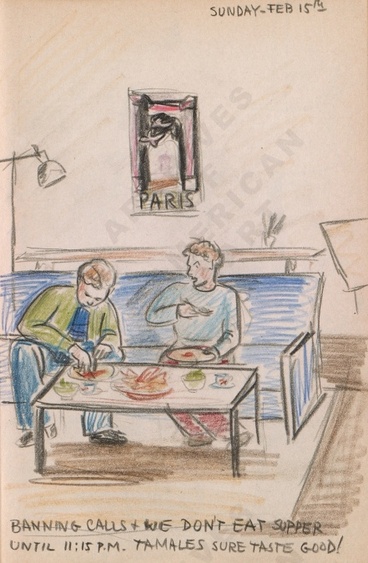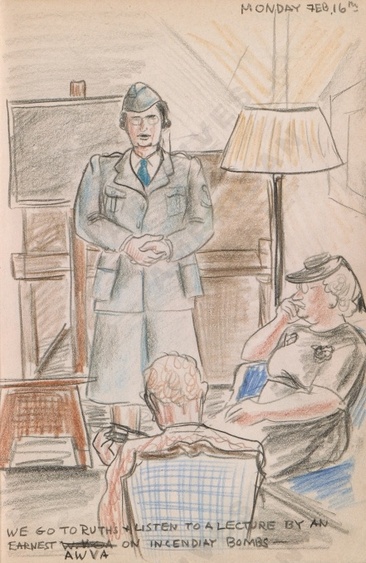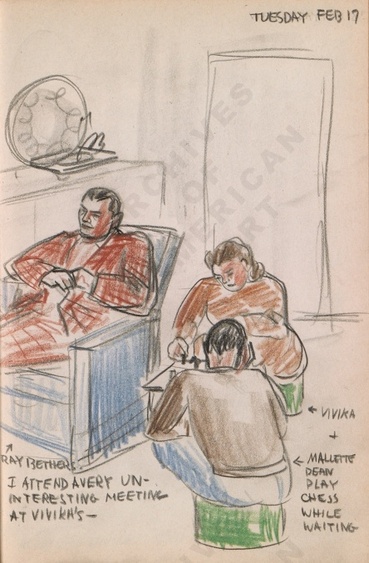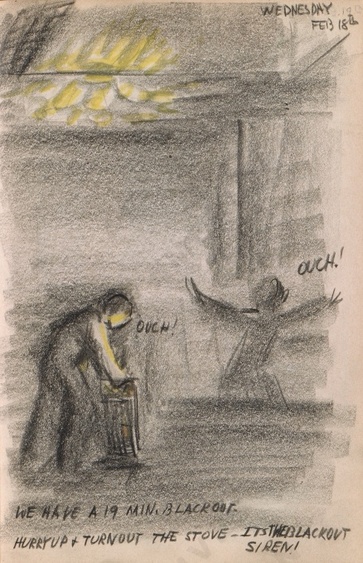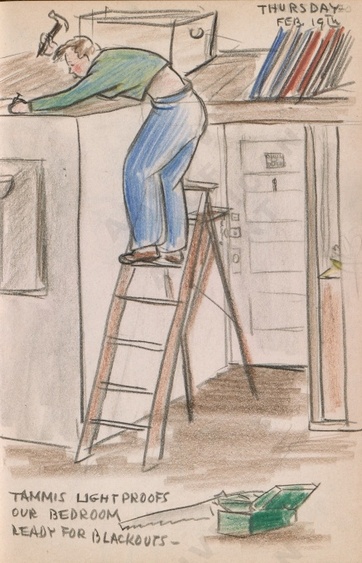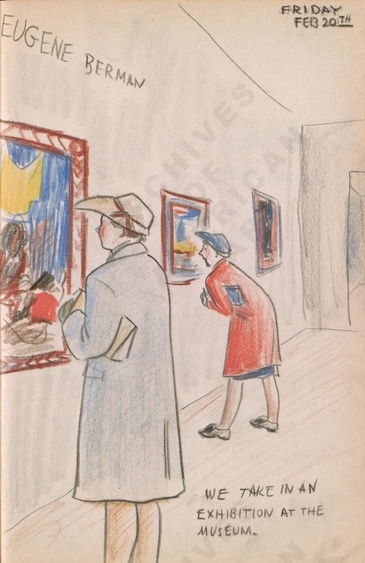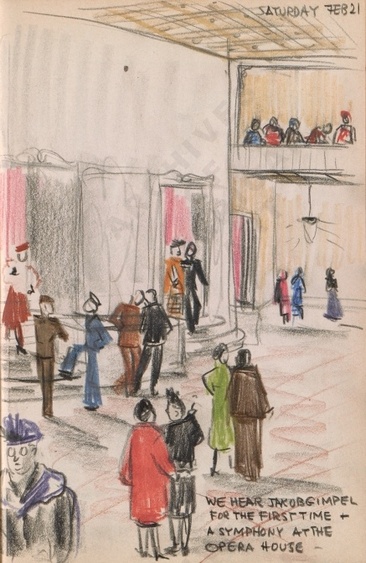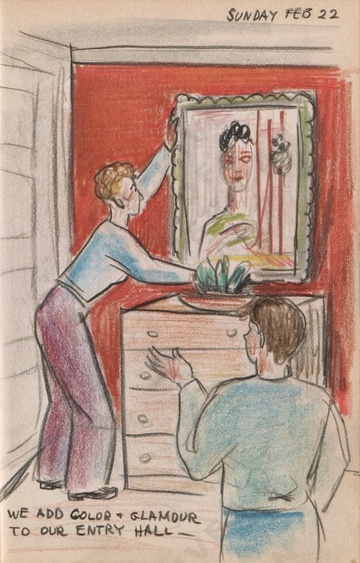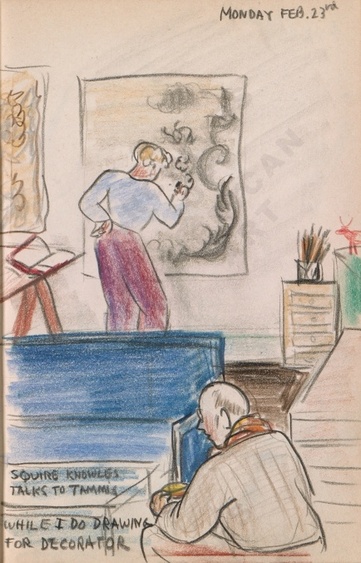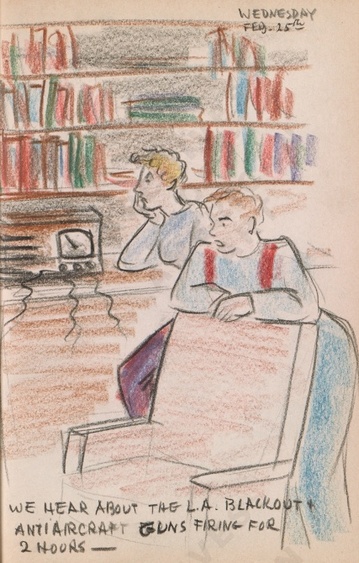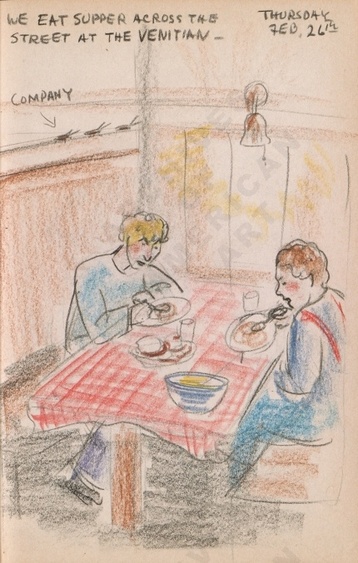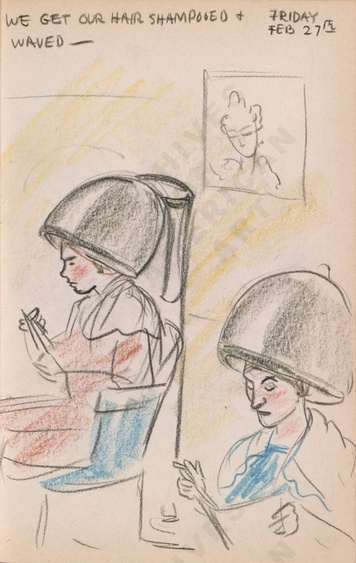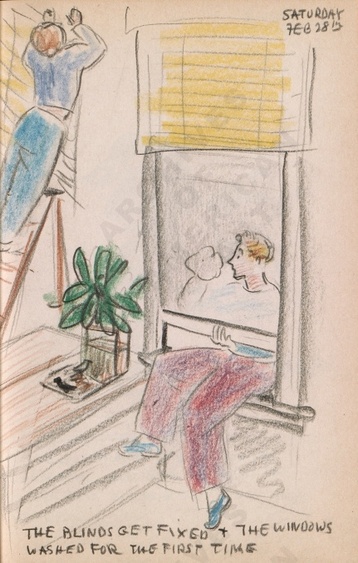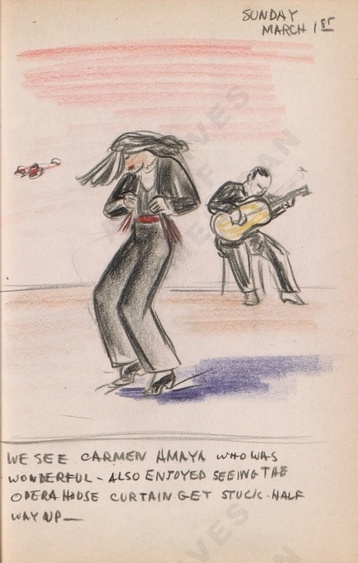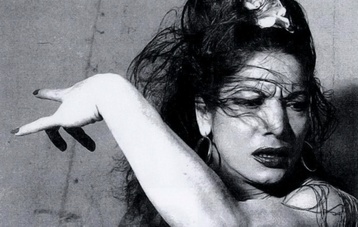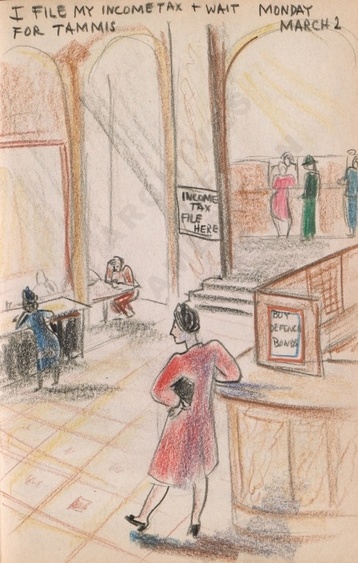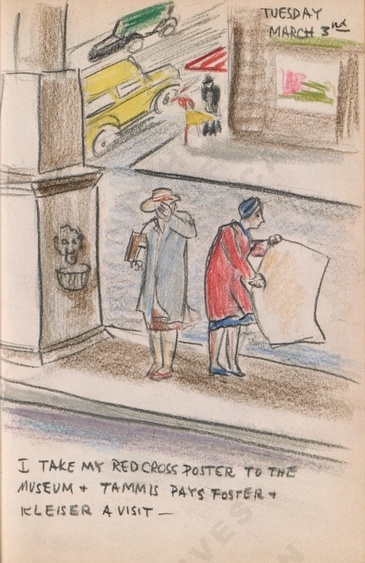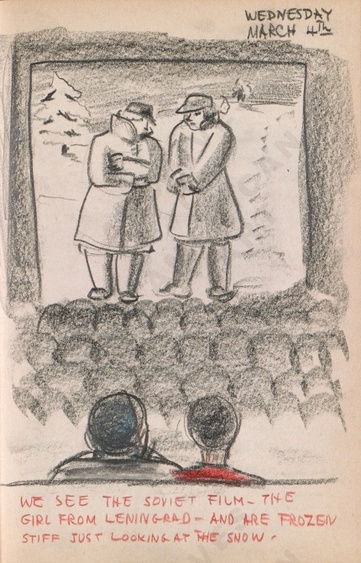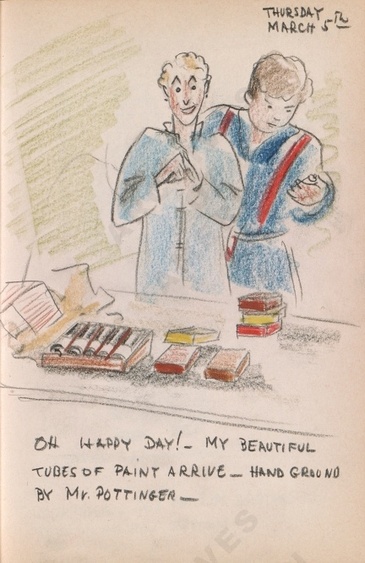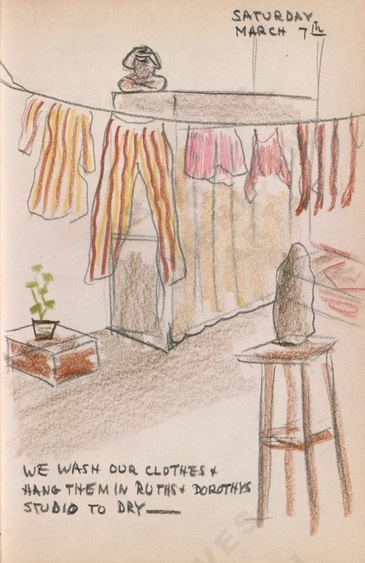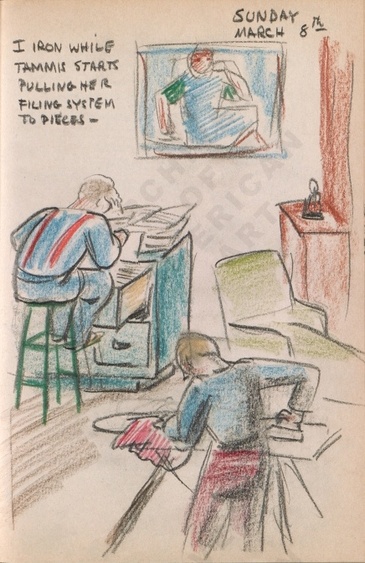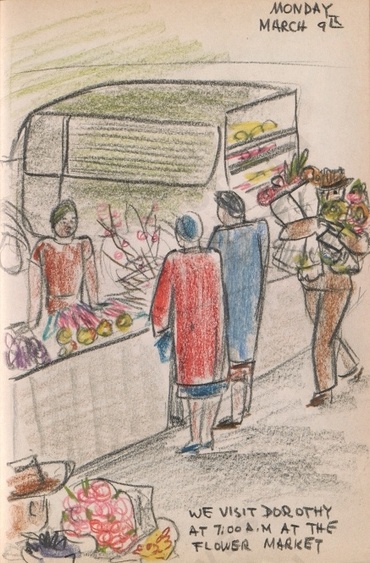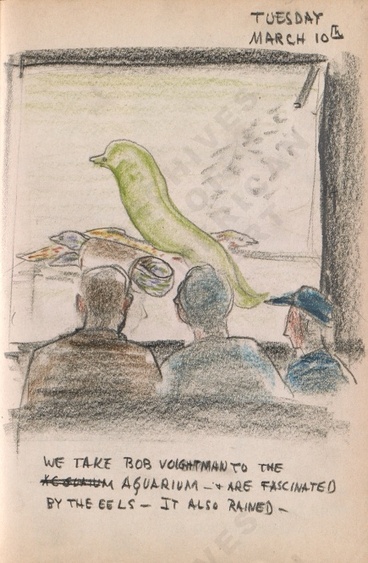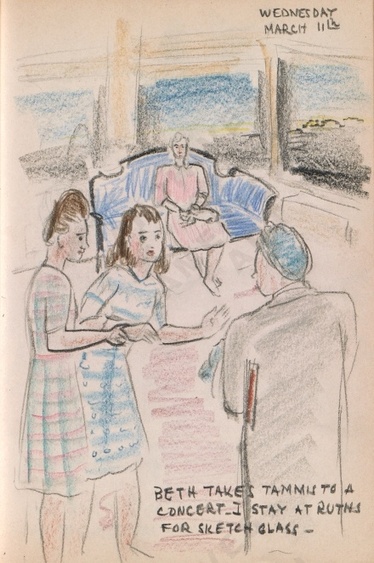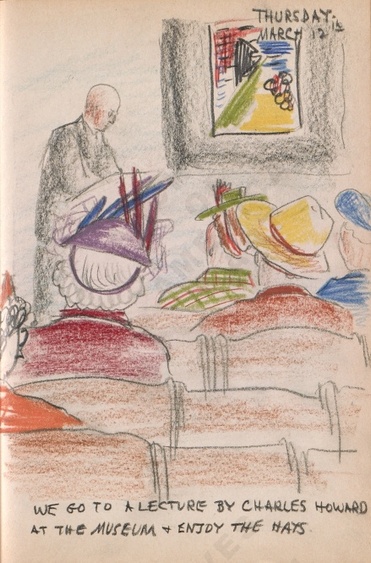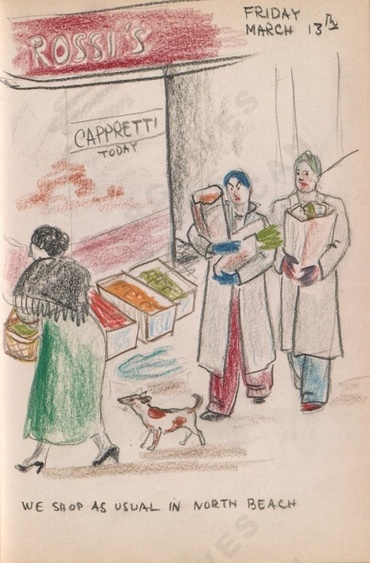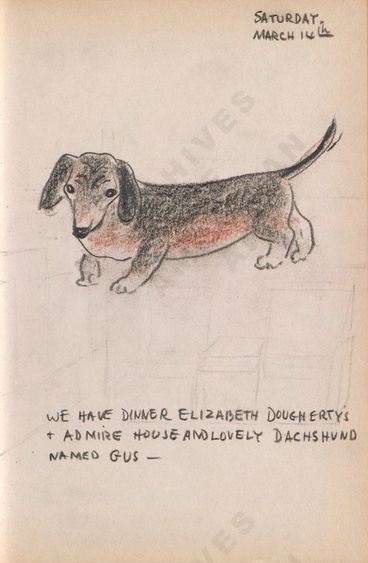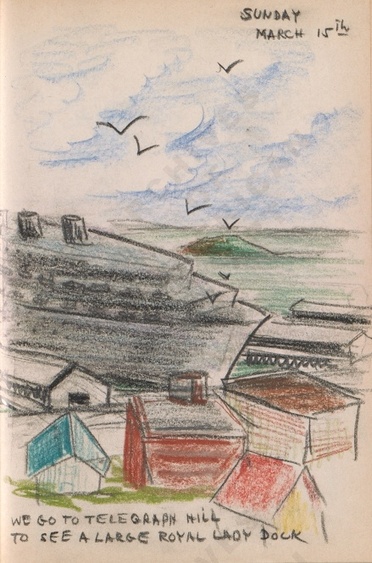 The royal lady was the RMS Queen Elizabeth, joining the RMS Queen Mary in service as a troop carrier after Japan's entry into the war.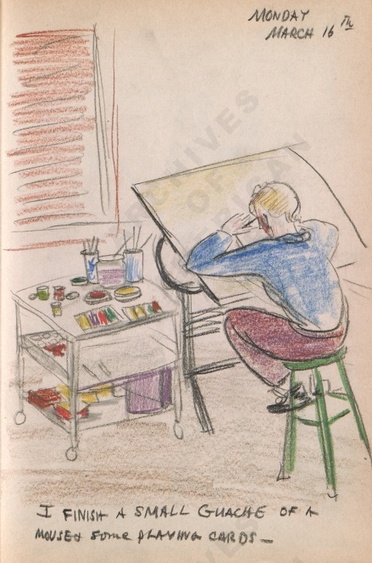 Monday March 16th: I finish a small guache of a mouse & some playing cards – Dorr Bothwell's illustrated diary (3/16/1942). Archives of American Art.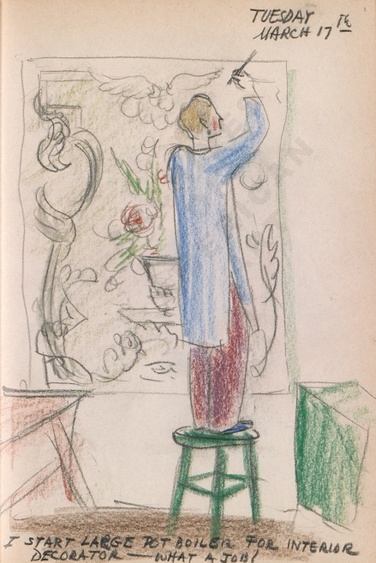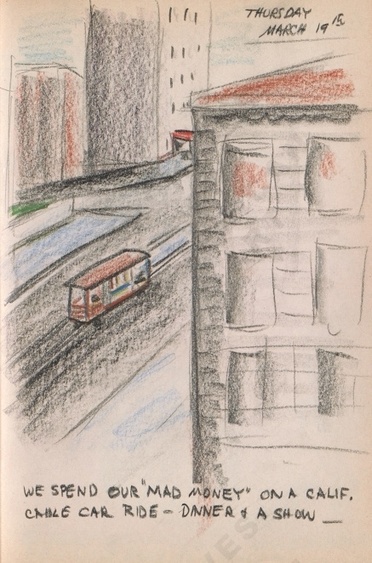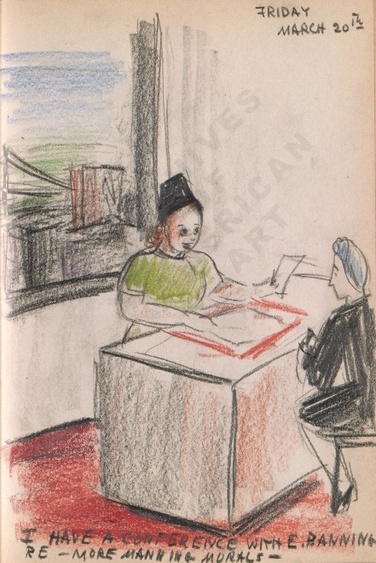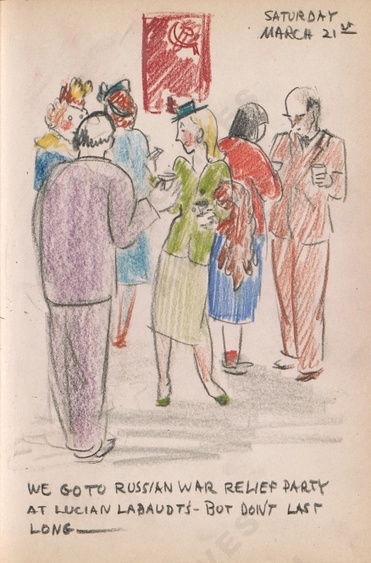 LINKS
WWII Chronology: San Francisco 1942
RMS Queen Elizabeth
Manning's Coffee Murals
Dorr Bothwell: Artwork
Dorr Bothwell Papers, Archives of American Art
Archives of American Art Terms of Use
From the Archives of American Art
Dorr Bothwell illustrated diary
1942 February 9 – March 22
Physical Details: Diary : 1 v. : handwritten ; 18 x 13 cm. [7" x 5"].
Creator: Dorr Hodgson Bothwell (1902-2000)
Description: Bothwell gives brief descriptions of her daily life in San Francisco along with a full-page illustration depicting herself and Tammis Keefe in their daily activities. She documents both work (painting, meetings, domestic activities such as grocery shopping, filing, and ironing) and play (going to concerts, movies, and exhibits).
Forms part of: Dorr Bothwell papers, 1900-2006
Rights Statement: Current copyright status is undetermined
Citation: Dorr Bothwell illustrated diary, 1942 Feb. 9 – Mar. 22. Dorr Bothwell papers, Archives of American Art, Smithsonian Institution.
Subjects: Keefe, Tammis / San Francisco, California / Bothwell, Dorr Hodgson, 1902-2000, Muralist, Painter, Printmaker