Archive of the Mendocino Heritage Artists
Dorr  Bothwell & The Manning's Coffee Murals (1939-1940)
In October 1939, Dorr Bothwell came from Los Angeles to San Francisco to see to see her painting, The Birth of Venus,  at the Golden Gate International Exposition on Treasure Island in San Francisco Bay.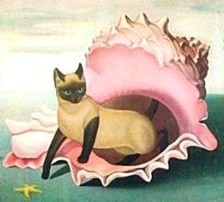 In San Francisco, Bothwell discovered two opportunities. First, a studio, at reasonable rent, was becoming available at the Montgomery Block, where she had lived years before. Second,  Bothwell was offered a commission to paint The Story of Manning's Coffee, as murals, at the Manning's Coffee restaurant on Sutter Street, opposite The White House department store.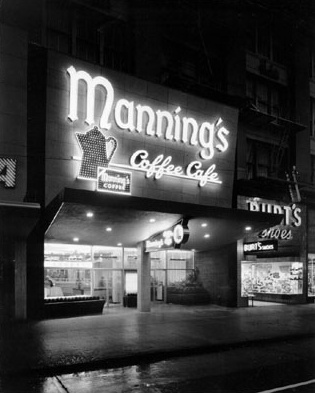 With the studio promised, and with the guarantee of work, in early 1940 Bothwell moved up from Los Angeles, bringing a typographer and a painter to assist her with the Manning's murals. They stayed at a cheap hotel on Grant Avenue, and got to work.
Bothwell, researched the history of coffee, arranged for ladders, scaffolding, and casein paints. Pushing themselves hard, working nights from 10:00 pm to 6:00 am so as not to disturb restaurant customers, Bothwell and her team finished the murals in less than a week.
Eventually the murals were painted over, and both the Sutter Street Manning's Coffee Cafe, and the once legendary White House department store are long gone, but thanks to the Smithsonian's Archives of American Art, photos of the murals remain.
THE STORY OF MANNING'S COFFEE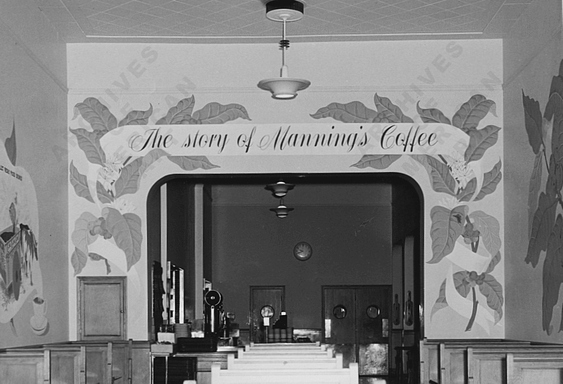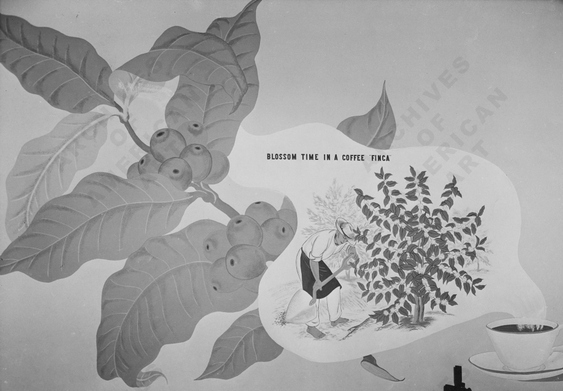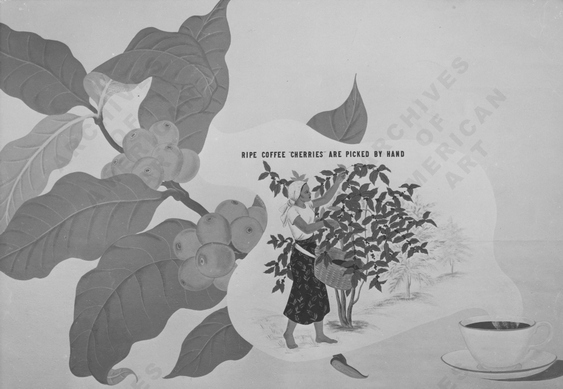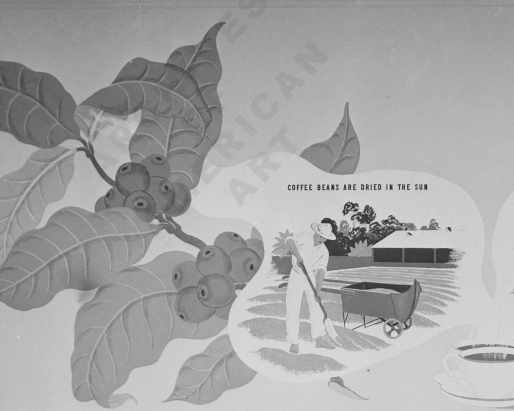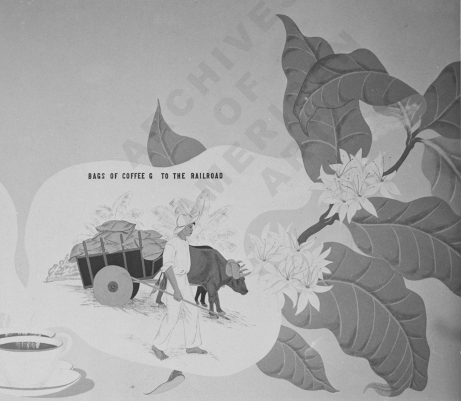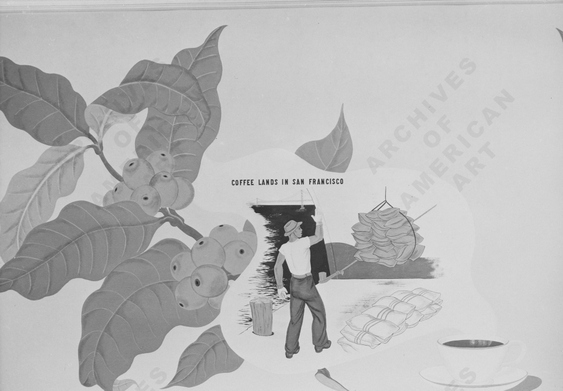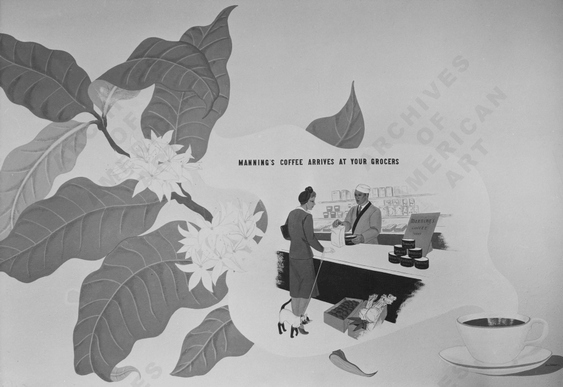 MORE WORK FOR MANNING'S COFFEE
In addition to the Sutter Street murals, in 1940 Dorr Bothwell did a series of Costumes of Coffeeland for Manning's Coffee Cafe menu covers.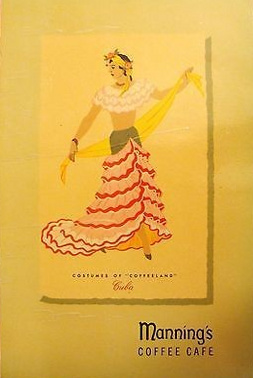 In 1942, Manning's Coffee Company hired Bothwell to do a Good Neighbor color book, for morale, but didn't publish the book until 1944.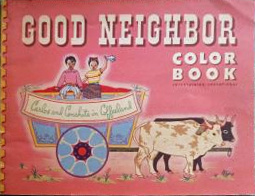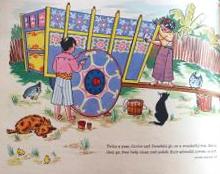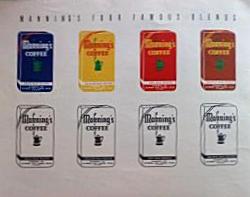 LINKS
Dorr Bothwell: Artwork
Dorr Bothwell in Her Own Words
Barebones Bothwell
Archives of American Art Terms of Use
Contact
Welcome!