Archive of the Mendocino Heritage Artists
Dorr Bothwell: Three Dancers and other Monotypes
What is a monotype?
A monotype is a one of a kind print, created by painting on a printing plate (a non-porous flat surface), from which a single image is transferred to paper by laying on the paper, and pressing.
Often Bothwell uses her fingers to draw on the monotypes, sometimes on the paint on the plate, more often on the still wet monotype itself. Some In Impressions 2 (1951), she embellishes the printed image with acrylic paint.
Three Dancers
Dorr Bothwell was a dancer, and she loved dance in all its forms. In Straws in the Wind (pp.16-17), Bothwell describes her hilarious ballet audition with Anna Pavlova. In Samoa, unlike Margaret Mead two years earlier, Bothwell learned the dances, and performed them to support herself when she returned to San Francisco. If there was a new dance performance, and Bothwell could afford a ticket, she was there. These small treasures are Dorr Bothwell's homage to three 20th century icons of modern dance: Martha Graham, Agnes de Mille, and Helen Tamiris. Learn more about the women who inspired Bothwell's Three Dancers.
Homage to Martha Graham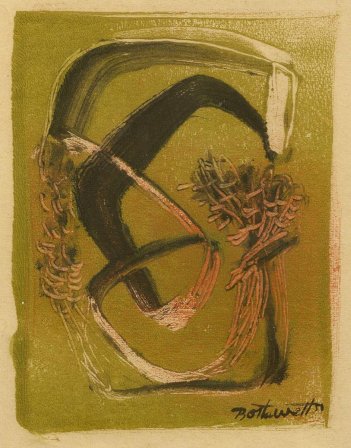 Homage to Agnes de Mille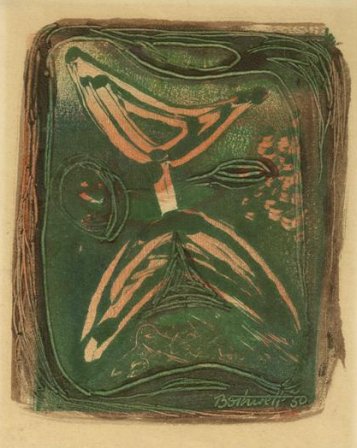 Homage to Helen Tamiris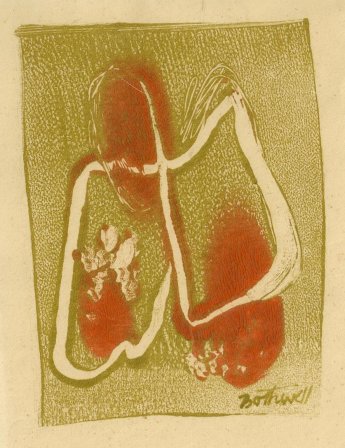 Other Bothwell Monotypes
Night Visitor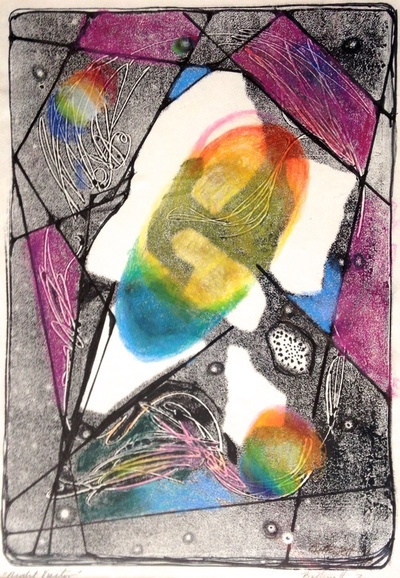 Stones in the Current
Flower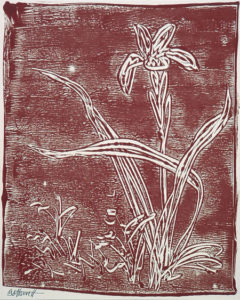 Impressions No. 2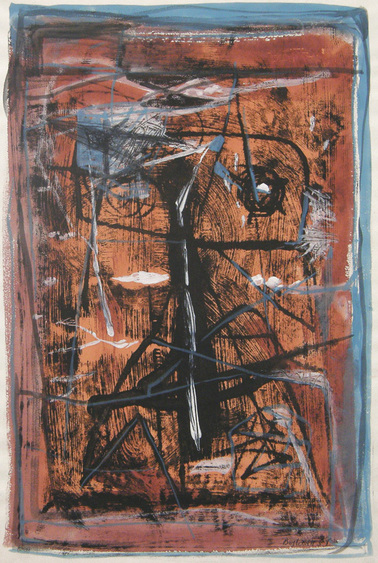 The Owl of Minerva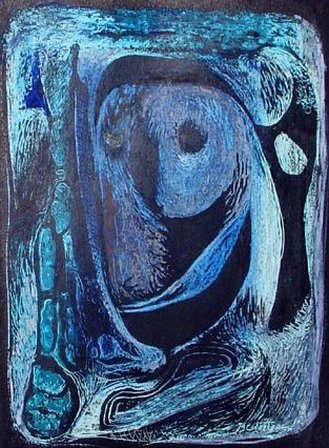 LINKS
The women Behind Bothwell's Three Dancers
Dorr Bothwell: Artwork
Dorr Bothwell: Straws in the Wind
Dorr Bothwell in Her Own Words
Barebones Bothwell
Mendocino Heritage Artists
Welcome!