The Archive Project
Each of the Zacha's Bay Window artists has a large body of work, most of which is dispersed throughout museums and private collections worldwide. Each virtual gallery offers images of each artist's work, creating a growing permanent online museum archive for art lovers and scholars.
You can help.
Throughout the archive, occasionally you will see less than perfect photos: too small, poor resolution, inaccurate color, or aspect distortion. If you have better digital photos, please improve the website by sending them.
We would be grateful for digital photos of other artwork by the Mendocino Heritage Artists, as well as also biographical information, archival correspondence, essays and articles, reminiscences and personal photos for our online museum. See, for example, the September 25, 1962 Look magazine article, A YOUNG MAN SAVES AN OLD TOWN.
Thank you!
To share photos, letters, stories or other information about the Mendocino Heritage Artists, please send the artist's name, the medium and dimensions of the work, title, anddate, and full file digital photos when possible. Thank you for thinking about ways to enlarge and improve the Archive project.
Bill and Jennie Zacha's family will receive any personal messages or questions.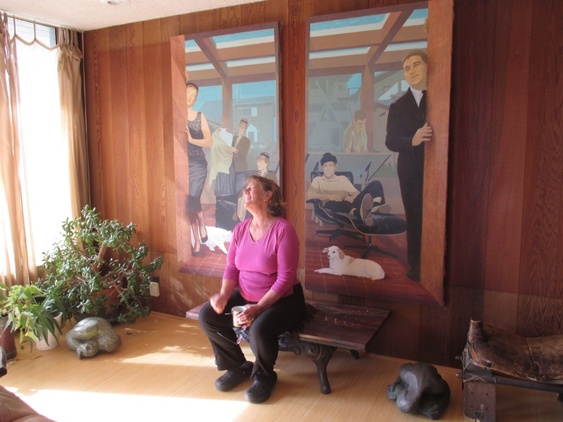 Thanks again!