Archive of the Mendocino Heritage Artists
BILL ZACHA'S Mendocino County Wine Label Art

Corti Brothers
Corti Brothers Vineyard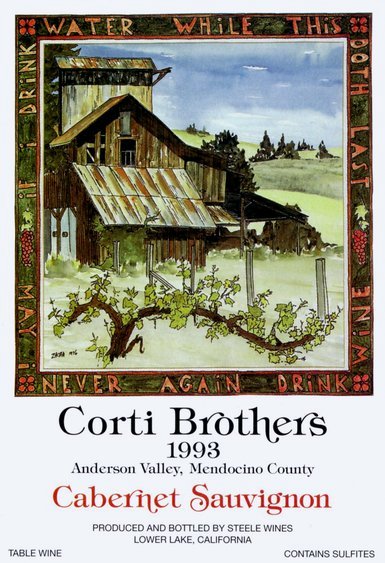 Inscription: If I drink water while this doth last, may I never again drink wine.
About the Art and the Wine
By the mid 1920s, Phillipe de Rothschild, at his property in Bordeaux, Chateau Mouton Rothschild, commissions the French artist Carlu to create a label for his 1927 vintage. This forms the basis of the now legendary collection of artist labels for this property's wine, which is an unbroken line dating from the first in 1945 to the present vintage. In some instances, these labels themselves have become more famous than the wine held in the bottle they decorate.
In California, Corti Brothers was the first to use a specially commissioned artist label. This was for a special Cabernet Sauvignon bottling from Anderson Valley in Mendocino County in 1974. This was for a Cabernet Sauvignon made by Jed Steele, then winemaker at Edmeades vineyard.
I had seen the work of Bill Zacha, a local Mendocino artist at his exhibit at the California Room of the State Library, and decided that he would be a logical choice to do a label for this wine.
Since the wine was very special, I gave him the choice of using two artistic methods for the label. One was drawing of the now disappeared Mendocino apple driers, very typical for this area. The other was to use a saying from the noted British writer of the late 19th century, Thomas Love Peacock, reading, "If I drink water while this doth last, may I never again drink wine." Which to use was his choice.
When I picked up the artwork, Zacha had combined both elements: the apple drier and the saying.
This was then reproduced by Sacramento's Fruitridge Printing and has been used for further vintages of the same vineyard wine: 1975, 1983, and 1993.
The artwork was specific to that Cabernet wine and has only been used for it. Since the vineyard has now been pulled up, and cabernet sauvignon usually ripens there one year out of ten, there will no longer be any further bottlings. – Excerpt from "What's in a Label?" by Darrell Corti
EDMEADES VINEYARDS
Stay Me With Flagons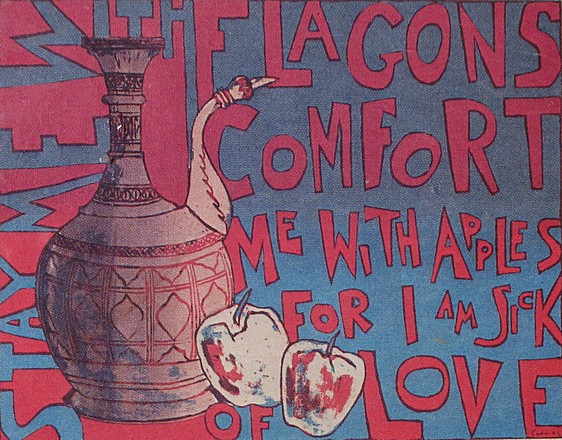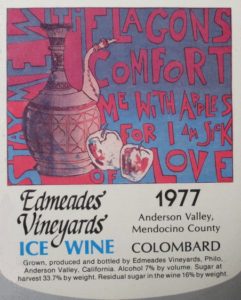 Late Summer, Mendocino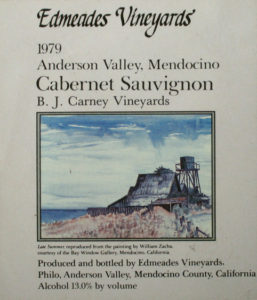 July Headlands, Mendocino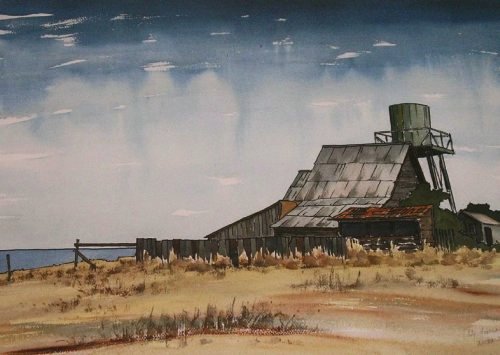 February, Mendocino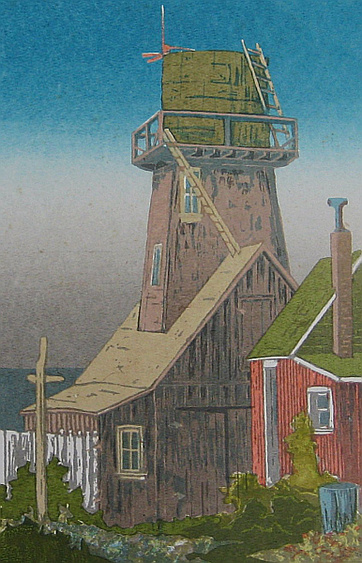 February, Mendocino '85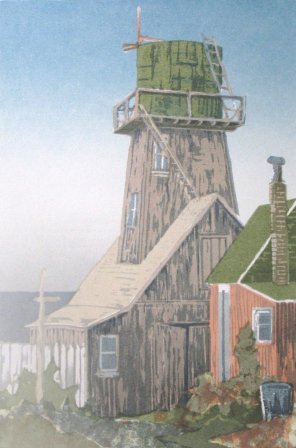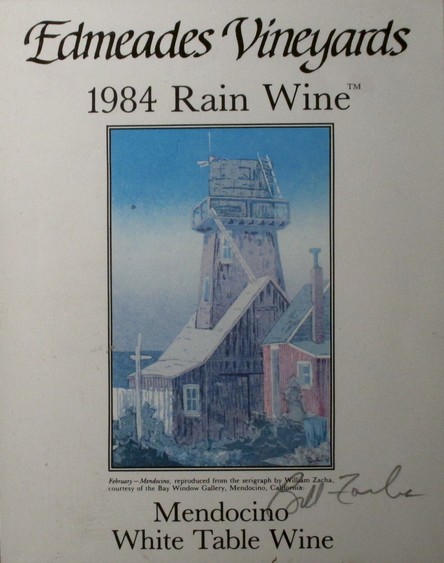 William Zacha's Mendocino
William Zacha: Artwork
Back to William Zacha
William Zacha: A Life Well Lived
Mendocino Heritage Artists
Welcome!