Jean Spetrino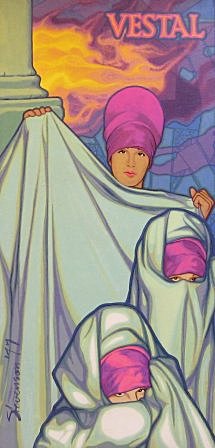 Charles Marchant Stevenson, a Virgo, considered Vestal his signature work. Here, Stevenson's muse, the actress Jean Spetrino, is one of the priestesses of Vesta, Roman Goddess of the Hearth. The Vestals' task was to tend the holy fire to which all came for the fire to light the hearths in their own homes.
As he brought his community together, in his home, through his art, and as a patron of the arts of others, Stevenson saw himself as attendant on the holy fire.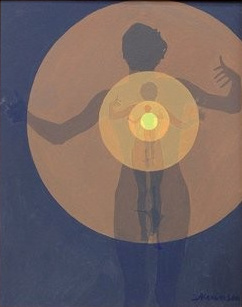 Through a Glass Darkly: Jean Spetrino montage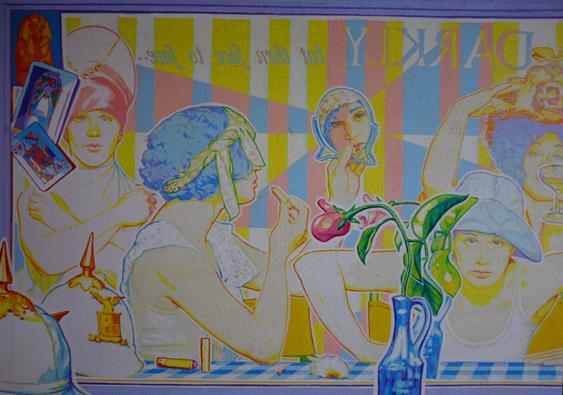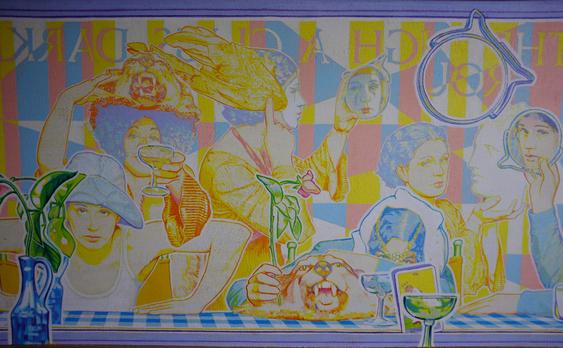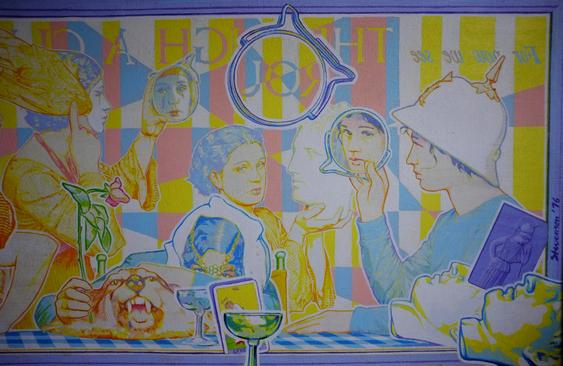 Jean Spetrino as Mercury I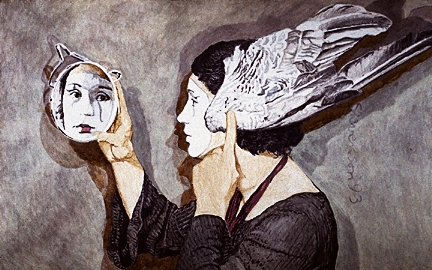 Jean Spetrino as Mercury II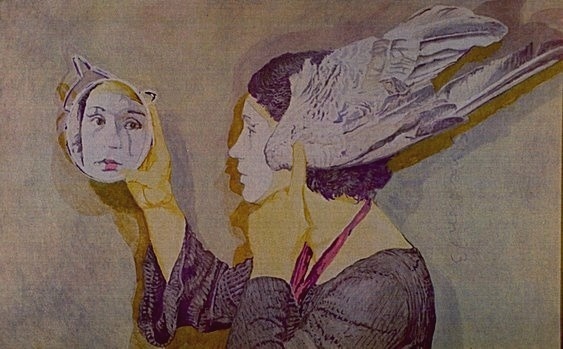 Full Moon: Jean Spetrino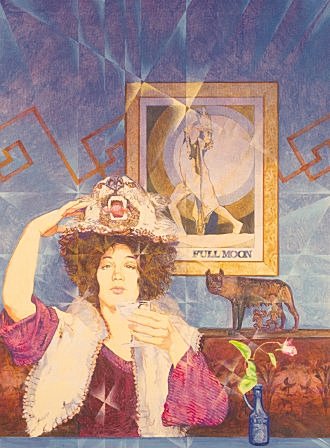 Backstage: Portrait of Jean Spetrino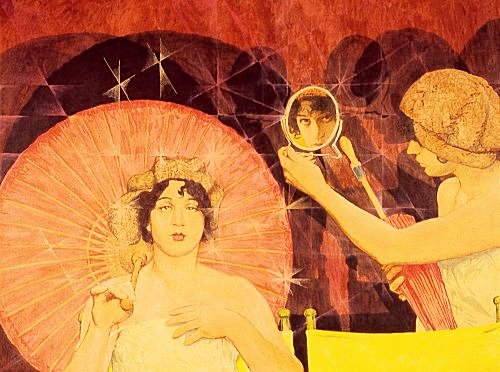 LINKS
Charles Marchant Stevenson: Portraits
Charles Marchant Stevenson: Artwork
Stevenson in His Own Words
About Charles Marchant Stevenson
Mendocino Heritage Artists
Welcome!