Mendocino Children and Families
Jennie and Bill Zacha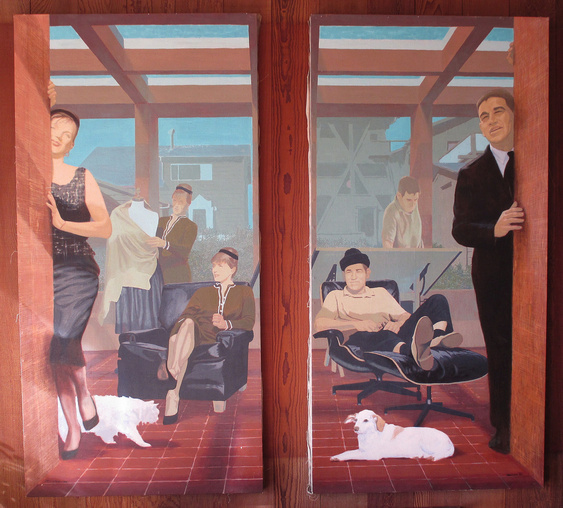 Lucia Zacha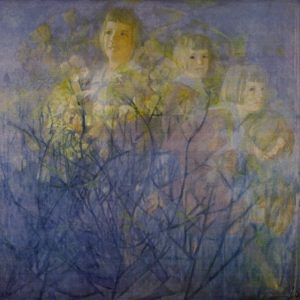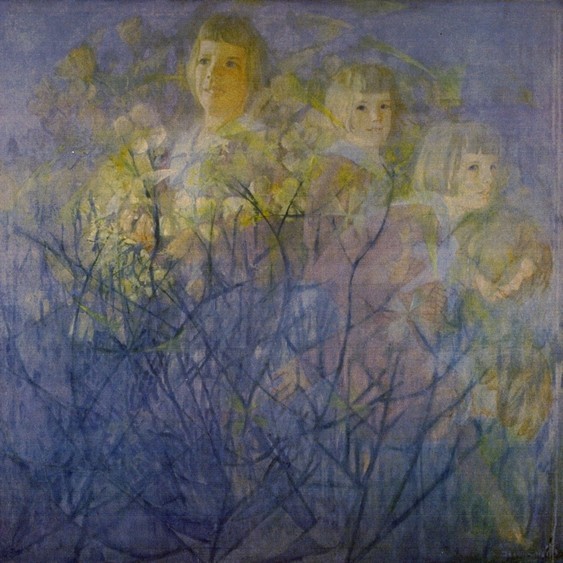 Our Family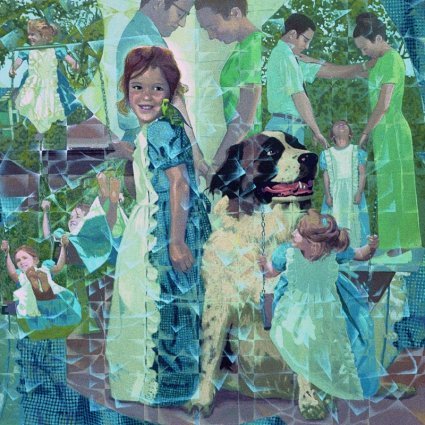 School Days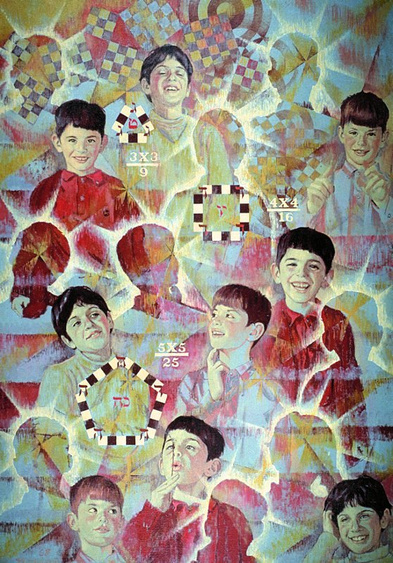 Nasturtiums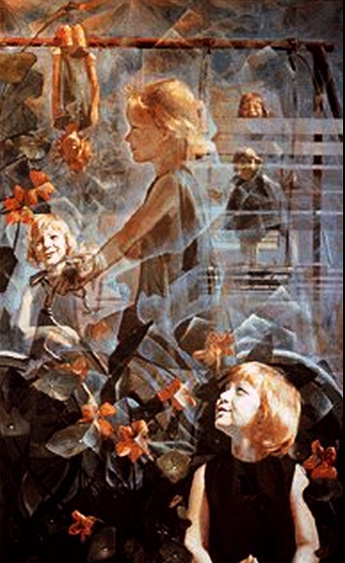 The Young Golfer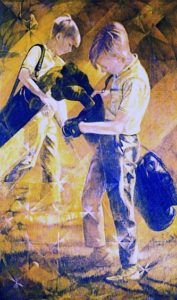 The Peterson Family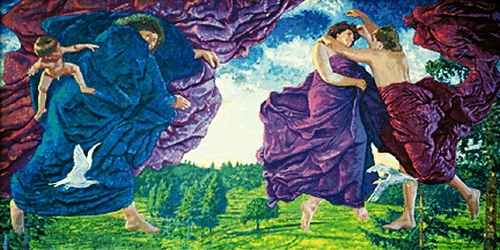 Bonnie Sanger is on the left with her first grandson. On the right, Bonnie's daughter Kelly with her husband John Peterson.
Portrait of Bonnie Sanger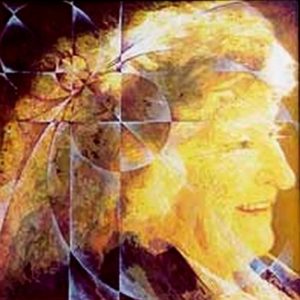 When Stevenson surprised Bonnie Sanger with this portrait, she was moved to see that he had chosen the exact shade of golden yellow she habitually visualized during meditation.
Running Boy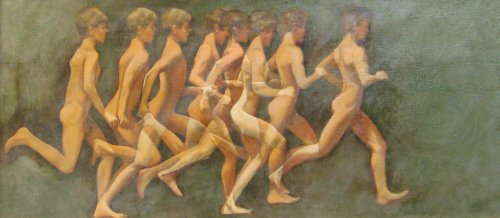 I See the Future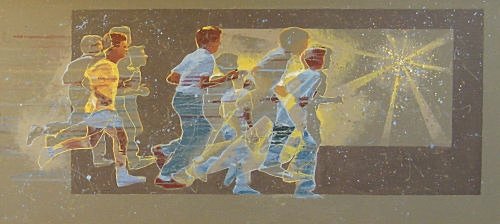 Brothers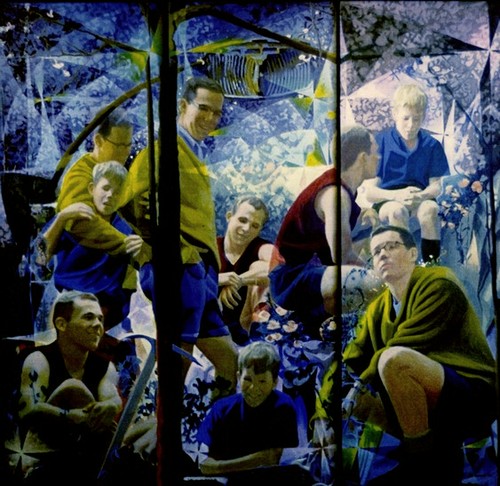 Sisters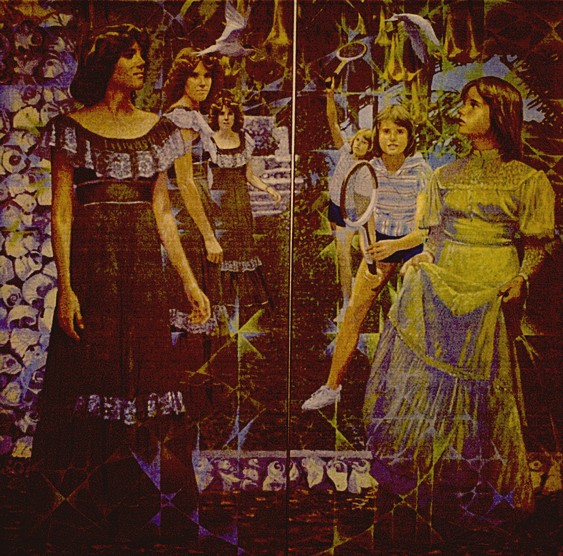 Triptych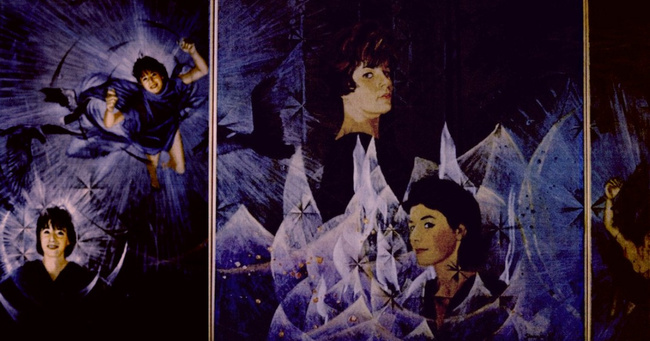 A Girl and her Bike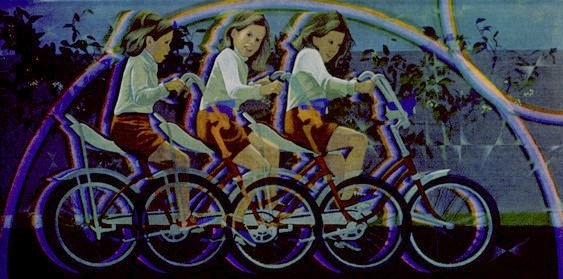 Girl with Mirror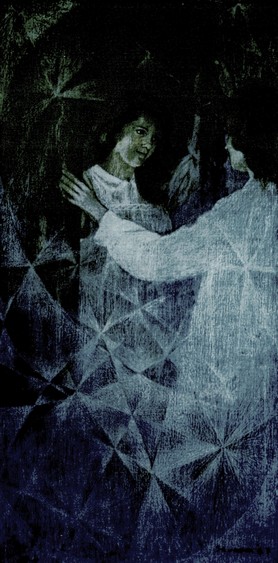 Portrait of the Jonas Family (unfinished)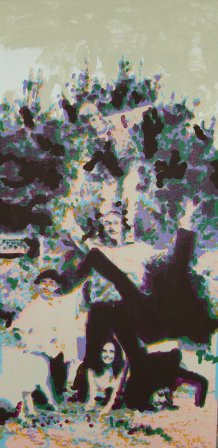 The unfinished Portrait of the Jonas Family (2004) is Charles Marchant Stevenson's last painting, the one on which he was working on the last day he was strong enough to paint. Acrylic on canvas. Private collection.
LINKS
Charles Marchant Stevenson: Portraits
Charles Marchant Stevenson: Artwork
Stevenson in His Own Words
About Charles Marchant Stevenson
Mendocino Heritage Artists
Welcome!