Entertainments
Circus: Donald Strauss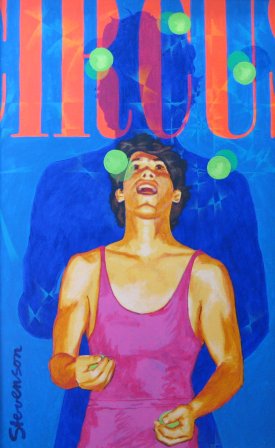 Fiat Animus: Donald Strauss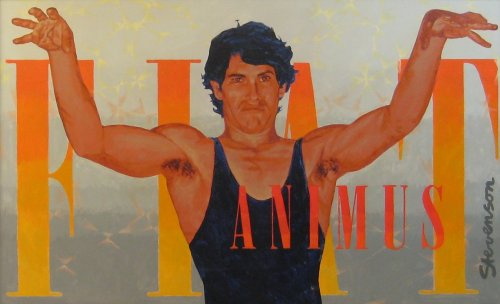 Danse du Ventre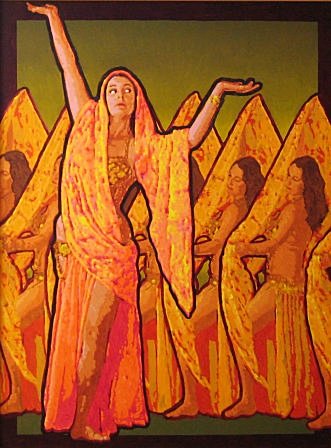 1000 Clowns: a portrait of Robb Shep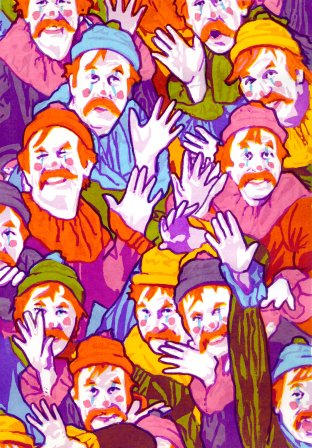 Actor, publisher, and philanthropist, Robb Shep (R.L. Shep) took the stage in Charles Marchant Stevenson's 1975 production of A Thousand Clowns, at the Mendocino Art Center's Helen Schoeni Theatre. Stevenson used the serigraph as poster art for the production. Learn more about R.L. Shep.
Le Spectre de la Rose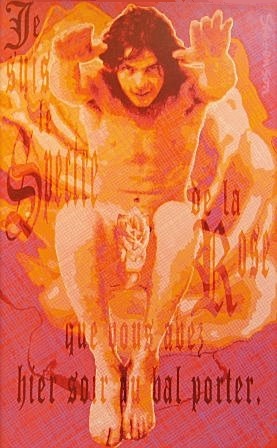 Inscription: Je suis le Spectre de la Rose que vous avez hier soir au bal porter. In the ballet, the Spirit of the Rose addresses a dreaming girl, just returned from her first ball, where she wore the Rose on her corsage, and on whose alabaster bosom the Rose expired in joy. Here the eroticism is explicit.
Mirror Trick: Narcissus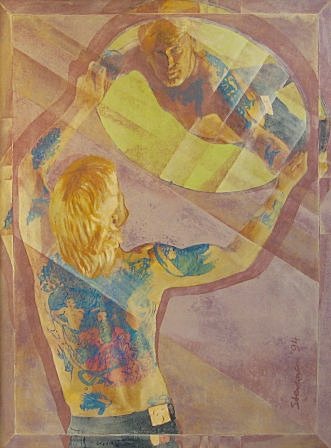 Narcissus shares a focus with the viewer, while King Neptune and a mermaid await discovery.
Trumpet Minuet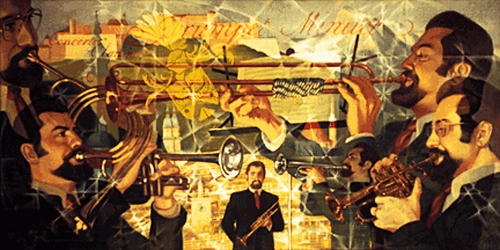 Wrestlers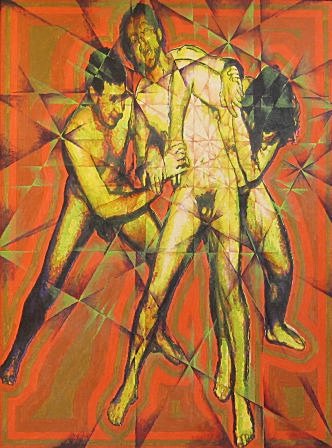 Josh The Immoralist: Dancing with Scissors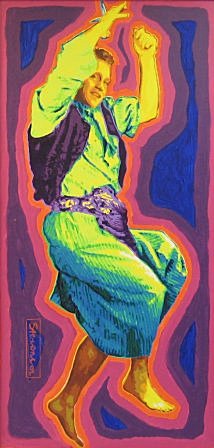 Josh is reimagined as Bachir, the seductive, unscrupulous North African houseboy, in his famous dance with scissors. The scene is from the play based on André Gide's autobiographical novel. James Dean played Bachir in the Broadway premiere (1954).
The Mad Fiddler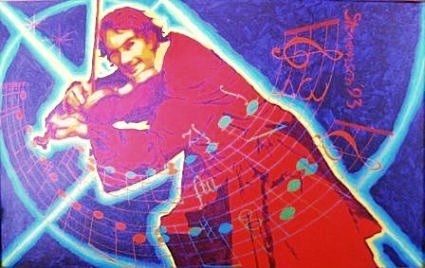 Stevenson/Leach inspiration: a poem from Fernando Pessoa's Goblin Dance, about the Mad Fiddler whose playing wakes us to our search for happiness. Matt Leach plays his grandfather's violin.
The Law is the Law: Una Mowat-Biggs as Mademoiselle Josephine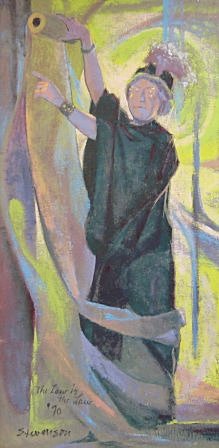 Inscription: "The Law is the Law." From from The Madwoman of Chaillot, the play by French dramatist Jean Giraudoux (1942).
Una Mowat-Biggs and her sister, Edwardian actress and author Mary Linley Taylor, were the godmothers of Mendocino theatre.
Pearls: Portrait of Mary Linley Taylor as Countess Aurelia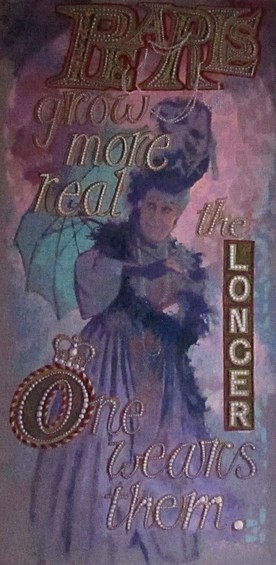 The inscription is a translation of a line in The Madwoman of Chaillot, the play by French dramatist Jean Giraudoux: Pearls grow more real the longer one wears them.
Mary Linley Taylor as Lady Bracknell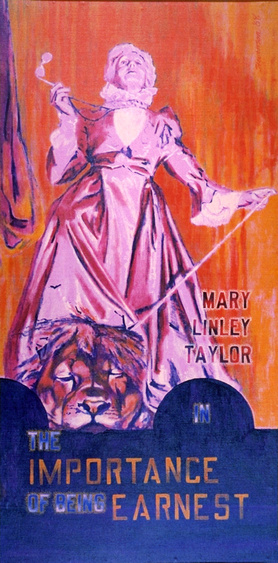 Charles Marchant Stevenson paints Mary Linley Taylor in her role as Lady Augusta Bracknell, in the 1968 Mendocino production of The Importance of Being Earnest.
Aunt Betty Goes to Heaven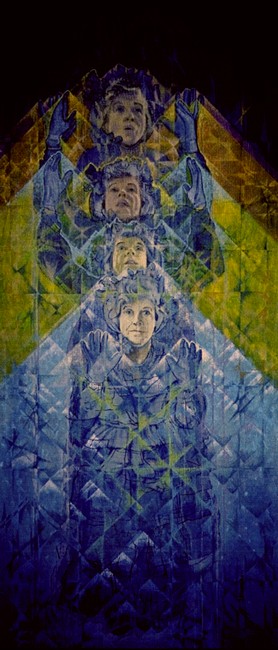 Putting on the Ritz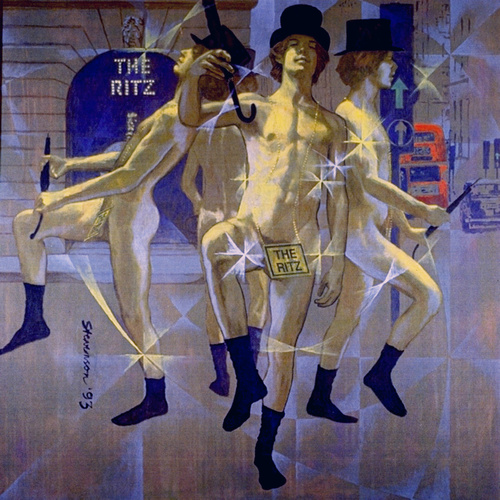 LINKS
Charles Marchant Stevenson: Portraits
Charles Marchant Stevenson: Artwork
Stevenson in His Own Words
About Charles Marchant Stevenson
Mendocino Heritage Artists
Welcome!