Charles Himself, Home & Family
1943  – Chuck at the Corcoran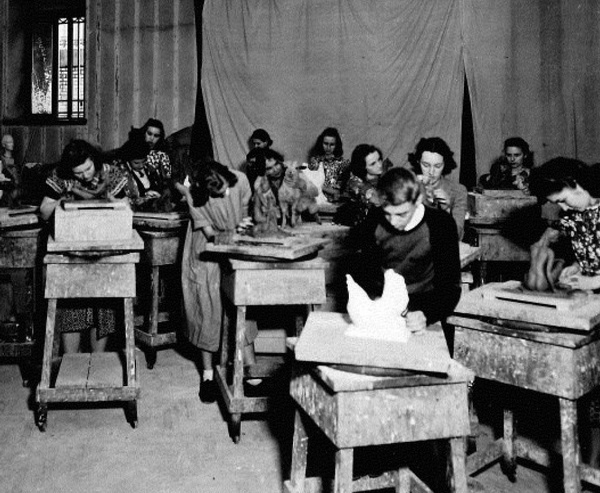 1945 – Going Home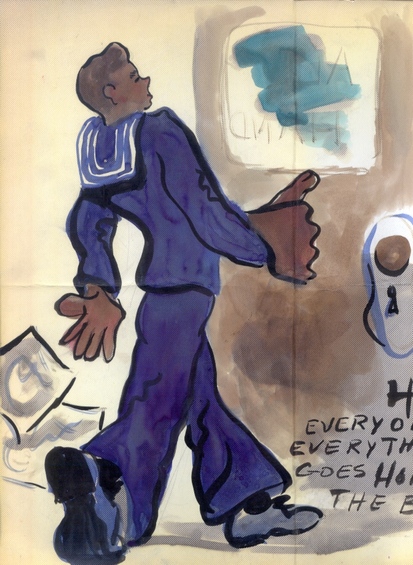 Tippy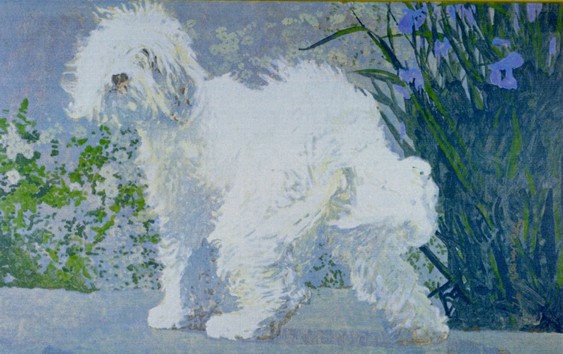 Father Abbott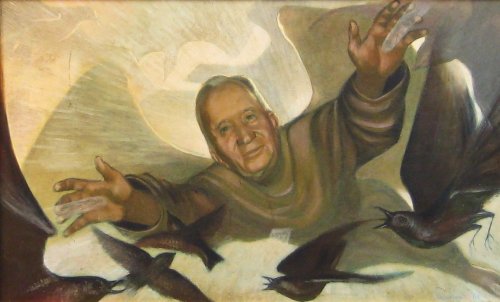 Stevenson paints his boyhood mentor as an angelic presence, arms outstretched in blessing, healing light radiating from his palms. Father Abbott lived with the Stevenson family for several years.
1960 – Self Portrait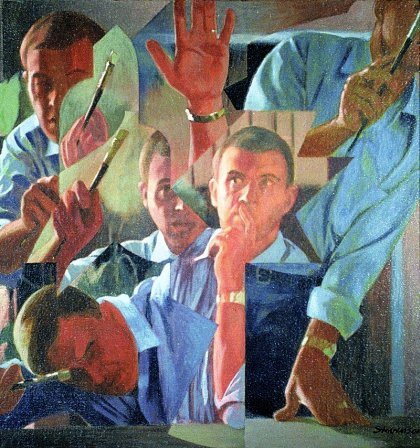 Stevenson's partner at Stevenson/Leach Studios, Matt Leach, writes, "Planning the reference photos for this self portrait Charles set up a sheet of glass to represent the plane of the canvas, then had a friend shoot the photos through the glass." The Art of Charles M. Stevenson
1971 – Awaiting the Christmas Visitor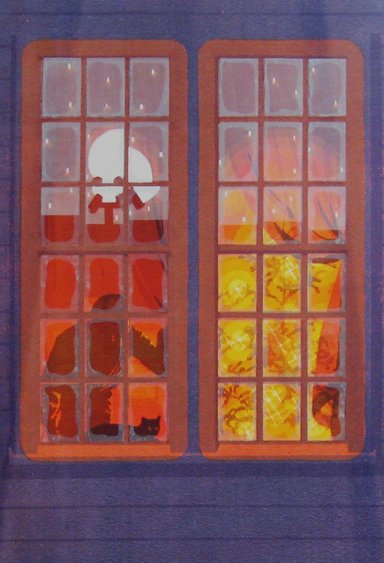 Dream-like heightened awareness balances anticipation and the deep comfort of home. With its reflections of a starry winter sky and full moon, rich golds and oranges, deep blues and purples, this is one of Charles Marchant Stevenson's most beloved images. Stevenson and  his cat peer out the window, looking for their expected visitor, Arnold Borley.
Chess Match: My Parents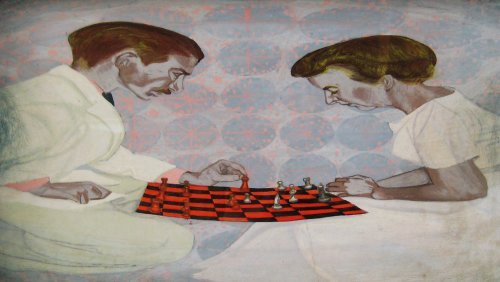 Honest Writing: My Father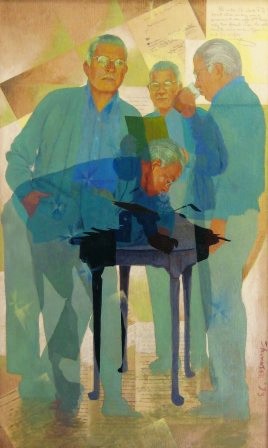 Angel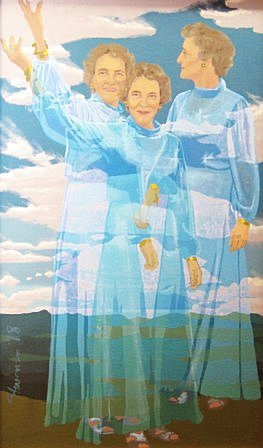 The Eye of Memory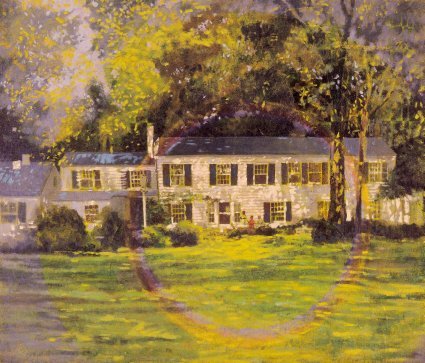 Charles Marchant Stevenson layers image upon image to create an impression of architectural drawing which is, in fact, as imprecise as dreams. Re-envisioned through the prisms of love and memory, Stevenson creates an idyll of his childhood home in Maryland, in which his parents live forever, taking their ease in sun-dappled shade.
How I See It: Mendocino Bay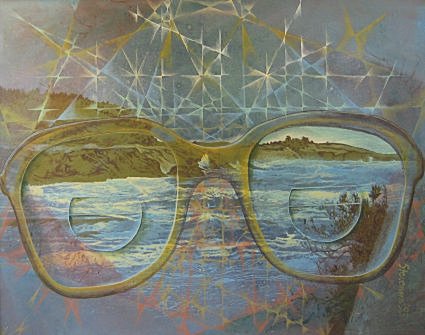 From the Mendocino headlands, Charles Marchant Stevenson looks south across the bay toward Chapman's Point. Within rainbow energies, mischievous elementals coalesce and dissolve. Stevenson shares the magic, giving the viewer a glimpse through his trifocal spectacles, the triple lenses through which he observes and records his world.
1996 – You Me, Me You, You Me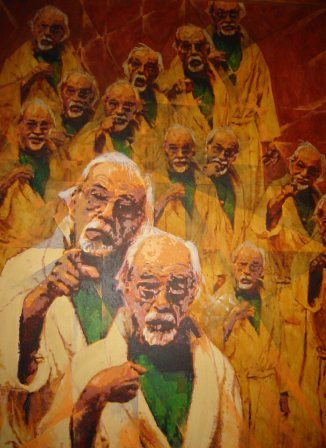 LINKS
Charles Marchant Stevenson: Portraits
Charles Marchant Stevenson: Artwork
Stevenson in His Own Words
About Charles Marchant Stevenson
Mendocino Heritage Artists
Welcome!