Arnold Borley
Seasons: Portrait of Arnold Borley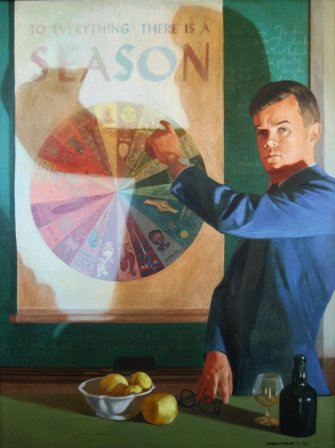 At Stevenson's's request, Borley provided the quotation on the chalkboard: "To everything there is a season" (Ecclesiastes 3:1 KJV).
Borley and Stevenson (1964)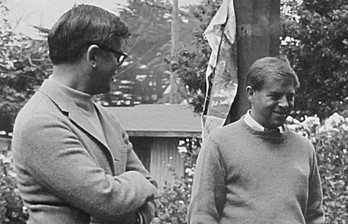 Awaiting the Christmas Visitor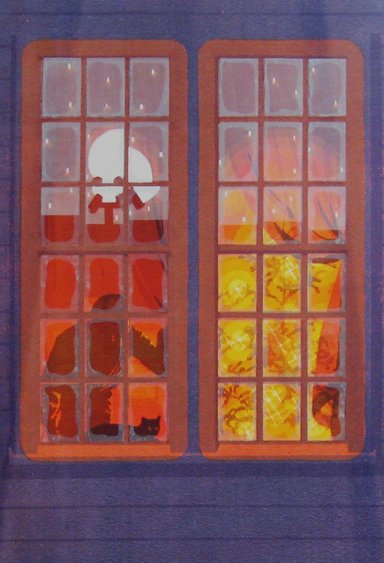 Dream-like heightened awareness balances anticipation and the deep comfort of home. With its reflections of a starry winter sky and full moon, rich golds and oranges, deep blues and purples, this is one of Charles Marchant Stevenson's most beloved images
Arnold Borley is the expected guest.
Arnold Borley (2010)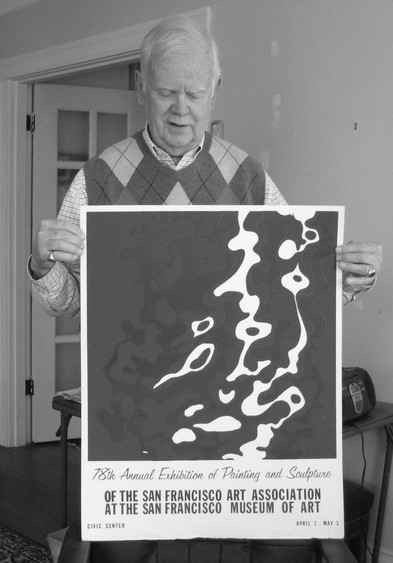 LINKS
Charles Marchant Stevenson: Portraits
Charles Marchant Stevenson: Artwork
Stevenson in His Own Words
About Charles Marchant Stevenson
Mendocino Heritage Artists
Welcome!