Archive of the Mendocino Heritage Artists
RECIPE FOR JENNIE ZACHA'S HOT WILD BLACKBERRY SUNDAE
Because the Mendocino Art Center began on dreams and a shoestring, Jennie Zacha created her Hot Wild Blackberry Sundaes to help with fundraising. They soon became an Art Center tradition.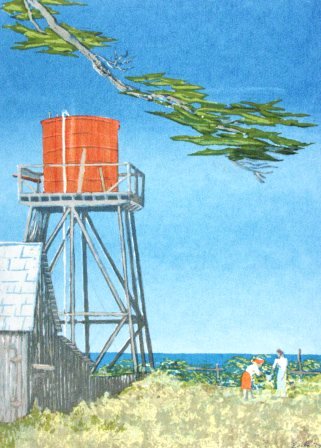 The Recipe
Ingredients
Fresh wild Himalayan blackberries hand picked by Mendocino Art center volunteers
Directions
1. Heat berries in a stainless steel pot over medium-low heat, stirring very gently using a large wooden spoon.
2. When the berries are hot, remove from heat. Do not permit the berries to boil.
3. Serve immediately over vanilla ice cream donated by Mendocino Coast markets.
Jennie Zacha's spirit guides the hand that stirs the pot.